When the military community of Point Mugu needs reliable, comprehensive moving services, Acclaimed Point Mugu Movers is there to answer the call. Acclaimed is a fully comprehensive, full-service, luxury residential and commercial moving company that provides efficient, regimented moving services. We have experience with relocating homes and businesses across the state, across the country, and across the globe.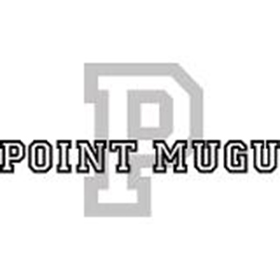 Our movers are hard working professionals, who use precision and care when handling every item. Our central focus is efficiency, and we make sure that every move is an effortless and enjoyable experience for the customer. As a result of our perseverance and continued hard work, Google and Moving Authority have recognized our efforts over the past 11 years in the industry with a 4 and a 1/2 star rating on Google and 5 star rating on Moving Authority. If you need to make a move into or out of the area, you need the assistance of Acclaimed Point Mugu Movers.
Point Mugu Movers
To make sure that all of our Point Mugu movers are on top of their game, we put them through a series of training exercises that reinforce their moving skills and ensure that they can wrap, pack, and move anything. Furthermore, we supply our Point Mugu movers with top-of-the-line tools and materials like heavy furniture lifts, piano tilters, super-thick moving blankets, and reinforced boxes. With our packing service, we will correctly wrap and box-up every small item, we will disassemble and reassemble all large items, and we will build custom crates for all flat-screen TV's, other electronics, artwork, antiques, pool tables, pianos and other delicate or valuable items. The transportation of your belongings is conducted by our fleet of state-of-the-art trucks equipped with GPS. Not only are these vehicles cleaned and maintained regularly, but our global positioning systems allow our drivers to map out new routes on-the-fly and to circumvent any nasty traffic conditions. Our goal is to provide a structured, precise relocation that removes the stress from an often pressure-packed experience. When you're ready to move your home or business, Acclaimed Point Mugu Movers is ready to help.
Here is what you get when you move with Acclaimed Point Mugu Movers:
Pre-move coordination from Point Mugu consultants Our Point Mugu moving consultants' primary focus is coordinating moves to and from the area. They will assuage any concerns you may have, and answer all moving related questions.
A comprehensive inventory for organization Our Point Mugu movers will work with you to create an inventory list of each item being moved. This will allow us to properly label your boxes, and will prevent items from getting misplaced during the relocation.
Expert long distance movers Our long distance movers specialize in cross-country and international relocations. We use our packing service to protect your appropriately protect your belongings, and our moving consultants can help you gather and fill-out any paperwork that you may need.
Efficient office movers The Acclaimed Point Mugu office movers focus on expediting each office move, so that your company does not have to suffer through downtime or lost business. Whether you have an office, warehouse, retail facility, restaurant, or any other type of business, we can help you move it.
Experienced car movers We provide options as to how your vehicle is moved, including closed-crate transportation and open-air transport. Both services will get your vehicle their efficiently, and our closed-crate services offer maximum protection.
The gorgeous, sweeping views of Point Mugu are a treat for every person who makes the journey to this seaside cape. The unincorporated community is nestled within Point Mugu State Park, across which the Pacific shorelines extends 5 miles, with over 70 miles of trails to hike and explore. The Chumash people gave Point Mugu its name, as the Chumash word "Muwu" means "beach." Juan Rodríguez Cabrillo first discovered Point Mugu according to his journals, where the area was first mentioned in the year 1542. There is a Naval Air Station nearby in the present day, at which tests are conducted by the Pacafic Missile Test Center and the Naval Air Missile Test Center. Mugu Rock is the most prominent feature of Mugu Point, as it is a landmark to signify the end of the Santa Monica Mountains to the west, as well as the boundary of Rancho Guadalasca County. This rock is somewhat manmade, having been formed as a single rock from the mountains when a roadway was created in the year 1937.
Point Mugu Moving Quote
Your moving quote should clearly demonstrate every service and fee that you will be paying upon completion of your move. Make sure that any obstacles the movers may encounter, any special packing services needed, and all necessary materials have been clearly described to the moving company so that you get an accurate quote. If you surprise your moving company on the big day with additional needs, your costs will increase. To get a moving quote from the efficient experts at Acclaimed Point Mugu Movers, visit our website and input your information into the clearly-marked moving quote generator, which will get you a quote in no time. You can also give us a call and speak directly with our sales team, all of whom are available six days a week and will provide you with a quote over-the-phone. Additionally, Acclaimed offers free on-site estimates for all of our Point Mugu customers, which comes with a written, "not to exceed" moving quote. Our on-site service also gets you the most accurate estimate possible, because our estimator personally calculates the move. Ask about our military discount when you get a quote, and we'll get you moving.