When faced with the prospect of having to relocate residences or businesses, the affluent, eye-catching city of Hidden Hills turns to only one company when it needs top-quality, luxury moving services: Acclaimed Hidden Hills Movers. As the city's most experienced residential and commercial moving company, we have spent the last ten years moving every type of home and business it has to offer. We are dedicated to providing impeccable service at an affordable price, and our prestige in the community speaks for itself.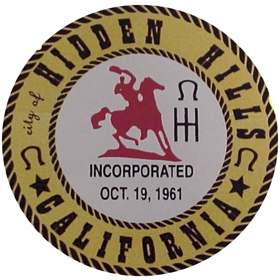 Not only are we the most experienced movers in the area, but we also have the finest materials and equipment at our disposal in order to ensure that each move is done the right way. Moreover, we understand how to move all shapes and sizes of belongings in homes and buildings that feature custom architecture, protecting both the item being moved and the moving space itself. When we move things, we take into account all the belongings of the owner, which is why we are very attentive to our surroundings as we do not want to damage any of our customer's assets. In acknowledgement of our unwavering dedication to excellence, the Moving Authority has awarded us its coveted "5 Star" rating. For any move into or out of Hidden Hills, you need the trusted professionals at Acclaimed Hidden Hills Movers on your side. Our moving service has made a name for itself as the best in the area of Los Angeles, California, so if you give us a chance to help you move, you won't be disappointed.
Hidden Hills Movers
Acclaimed Movers and Storage are renowned for its specular service, and that is woven into the type of movers we employ. We begin with top-qualified movers who know the industry inside and out. To ensure that all of our Hidden Hills movers understand how to properly wrap, pack, and move literally any item they encounter, we have designed a rigorous training course from which every mover of ours must graduate. This course revitalizes the skills they already possess, and quickly teaches them the ones they previously didn't, qualifying them to be a member of our team. When our staff handles the packing for you, your items are sure to arrive in the same condition they left in, and all of your specialty items receive the appropriate additional protection. Furthermore, our Hidden Hills movers conduct all transportation using our fleet of top-of-the-line trucks, and they're equipped with the most advanced tools and materials that the industry has to offer. Our unbeatable skills, equipment, and experience all combine to provide you with the peace of mind that your personal belongings are in good hands.
Our fully comprehensive, luxury services are a part of every Acclaimed Hidden Hills move, and they include:
Pre-move coordination and consultation With the assistance of our Hidden Hills moving consultants, planning and preparing for your move has never been easier or more efficient. We help you choose the perfect dates and services, help you gather supplies, and prepare you for your transition. We also inventory all items being moved to keep the process organized and efficient with less margin of error.
A structured, effective, and enjoyable relocation Sit back and let our Hidden Hills movers take over. Using our superior skills and state-of-the-art equipment, we'll have your home or business moving in no time. We've perfected the packing process, and use the utmost care and precision when handling your personal items. We specialize in relocations that involve custom homes and architecture, so no space is too tight or awkward for our professionals to handle.
Reliable, environmentally-sound transportation Each Acclaimed truck uses bio-diesel fuels to reduce our carbon footprint and be gentle on the environment. Our massive fleet of trucks is also equipped with global positioning systems (or GPS), which ensures that our drivers can navigate the madness of the Southern California traffic and utilize the most efficient routes possible, which save you time and money. Additionally, the GPS systems can provide up-to-the minute tracking reports on each shipment, giving our customers peace of mind in knowing their things are simply a few clicks away. As our customer, your personal belongings will never get "lost in the move," because our trackers allow us to know where all your things are at any given moment.
Customized services to meet your needs We don't max out at local moves! We offer a suite of professional services such as long distance moving, offering both cross-country moving services and international moving services to relocate you to any place in the world. We also handle commercial moving and can seamlessly transfer any warehouse, office, retail facility, restaurant, medical clinic, or any other type of business to a new location. Our services also include short- and long-term storage solutions in our climate-controlled and well-monitored storage facility if you are looking for extra space to store your things.
Hidden Hills Moving Quote
As with every relocation, a move to or from Hidden Hills begins with obtaining a fair and accurate estimate for the total cost of your move. This moving quote can be obtained through several different channels, with the most popular being the moving quote generator featured on our website and an over-the-phone estimation. Ballpark estimate quotes from Acclaimed Hidden Hills Movers are available via our website and quote generator, or through a phone call with one of our extremely knowledgeable and friendly moving consultants. Our consultants can also set you up with a free on-site estimate—the most recommended of the methods to obtain a quote—where an Acclaimed estimator comes to your home or business to conduct a comprehensive evaluation of the services required to complete the move. From there, our estimator provides you with a binding "not to exceed" quote in writing, which shields you from rising costs or unknown fees. Not only does our on-site estimate simplify the process of getting a moving quote, but it also removes the possibility of unwanted charges and surprise fees.
            Get a quote today, and we'll get you moving. You can do this by giving us a call or by sending us an email through our webpage. Our courteous moving consultants will be able to help you every step of the way. Moving your things from one place to another using our services will be the best decision you make when deciding to move because of how quickly and efficiently we get the job done. The only finger you'll be lifting during your moving process is the one you use to call Acclaimed Hidden Hills!