When the scenic, desert community of Palm Springs is in the market for luxury residential and commercial moving services, they turn to the trusted experts at Acclaimed Palm Springs Movers. Acclaimed is the most experienced, full-service, luxury moving company in the city, having spent the last ten years moving all types of buildings.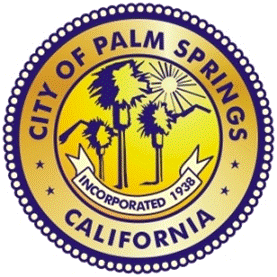 As a fully comprehensive company, we have services to help you and your home or office move cross-country or even across the world. Our Palm Springs movers are the most efficient and dedicated relocation specialists in the nation, and they have the best tools and equipment at their disposal as well. Our commitment to quality and caring about our customers has earned us a 4 and a 1/2 star rating on Google and 5 stars on Moving Authority. If you're looking for a worthy moving company to help you move to or from the area, Acclaimed Palm Springs Movers is that company.
Palm Springs Movers
We believe that every move should be an incredible, luxurious experience that makes you a lifelong customer. That's why when it comes to our team of relocation specialists, we only employ the best of the best. We begin by selecting only the most qualified relocation specialists in the business; movers who have years of previous experience and insider knowledge of the ins and outs of the moving industry. Next, we enlist each new mover hired by our company into our specially-crafted, in-depth Acclaimed Movers training course. This course was designed in-house to ensure that all of our relocation specialists are remarkably skilled in the areas of wrapping, packing, disassembly, reassembly, and physical moving of the items of our customers. It's essential to us as the premier luxury moving company in the Palm Springs area that we employ only the most professional and qualified relocation specialists in the business, so we make certain that all of our movers undergo the kind of training required to go above and beyond for our customers.

    Moreover, we equip our team with cutting-edge materials and equipment, like piano tilters, lifts, and reinforced moving boxes. Our skilled professionals and the equipment they have at their disposal combine to create a packing service with a standard of unparalleled quality. You can rest assured that when Acclaimed takes care of the packing for you, your items are sure to arrive in the same condition in which they left your care. Our packing service also includes custom crating for all special items like flat-screen TV's, artwork, pianos, pool tables, and antiques. All transportation of your belongings is carried out by our very own fleet of top-of-the-line trucks equipped with GPS. Each truck is cleaned and maintained regularly, and meets all of California's strict regulations and standards. We've already taken care of the little things, so now let us take care of the heavy lifting as well. The only finger you'll have to lift during your move is the one you use to call Acclaimed Palm Springs Movers.
When you move with Acclaimed Palm Springs Movers you get:
Palm Springs moving consultants With our local moving consultants assisting you throughout the planning and preparation phase of your move, picking dates, choosing services, and gathering the right supplies has never been easier.
Palm Springs' finest movers Our Palm Springs movers have the industry's most advanced training and equipment, which allow them to move any item with ease. These guys understand the precision and care required for each move, and will always provide a quality service.
Long distance moving We have long distance movers who understand how to properly protect your belongings for the long haul. This service is great for interstate and international moves.
Office moving Our office movers work with a level of speed and efficiency not often seen in any industry. Our goal is to help your business make a seamless transition, with as little downtime as possible.
Auto transport We offer closed-crate and open-air transportation for any vehicle, which means you have a choice in how your automobile is shipped. Whether you want value or added protection, we have what you need.
The posh, upscale city of Palm Springs, California, serves as getaway for tourists and Angelenos alike. Known primarily for its hot mineral springs, the resort town is home to a slew of activities for the whole family like horseback riding, swimming, golfing, arts, and culture. Mid-century modern architecture is everywhere you look, as many architects flocked to the west to begin new chapters of their lives in the decades after Palm Springs's official incorporation. A 2015 estimation of the total population of Palm Springs was  just over 47,000 residents, and one unique facet of the population is the unusually high concentration of same-sex couples. With the United States national average of same-sex couples living together being just 1%, Palm Springs boasts a whopping 7.2%. As a leader in progressive thinking and acceptance, there are several festivals and events that take place annually to cater to the LGBT community such as the Stonewall Equality Concert, the Palm Springs Pride Golf Classic, and the Greater Palm Springs Pride Celebration. An estimator by former Palm Springs mayor Ron Oden states that nearly one-third of the residents of the city are gay.
Palm Springs Moving Quote
We believe that moving quotes are a major factor in your decision about which company to choose, which is why we use full transparency with our quotes, providing a list of every service, material, and item that you could or will pay for. We offer quotes that are reasonable, but that will also cover the costs we will incur during the move.
    
    When you're ready to obtain a free, no-obligation quote from Acclaimed Palm Springs Movers, feel free to try out the easy-to-use, online moving quote generator on our homepage. Also, we have our moving consultants available six days a week who can get you a quote in minutes over-the-phone. Moreover, we offer free on-site estimates for all of our Palm Springs customers. With the Acclaimed on-site, our estimator physically assesses the move with a comprehensive evaluation of the services you require so that you can get a "not to exceed" quote price. Our on-site service protects you from overlooked fees and unexpected costs. When you move with Acclaimed Palm Springs Movers, you're sure to have an effortless and enjoyable experience.
Get a quote today and we'll get you moving.