Camarillo, California is a major training area for the Los Angeles County Sheriff's Department, as the main academy is located in the city limits, along with the SWAT, Bomb Squad, Air Unit, and Reserve Officer training facilities. The city is just minutes from Oxnard and Malibu; and a short drive away from the excitement of Santa Monica, Hollywood, and Los Angeles. The local economy continues to thrive with the development of multiple commercial properties, which are host to a wide variety of shopping, fine dining, and entertainment options. Camarillo is a great city to settle into, whether you're coming for work or pleasure. When you're looking to move into or out of the area, hiring the right Camarillo moving company is vital. Acclaimed Camarillo Movers, with our vast experience in the area, and ultra-skilled team of relocation consultants and moving specialists, is the right moving company for you.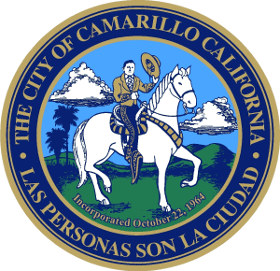 For the better part of ten years, Acclaimed Movers and Storage has made a name for itself in the moving industry throughout Southern California with its perpetual dedication to excellent service and quality relocations. We strive to create a lifelong bond with each client we relocate, whether it's a home or business move, just down the street or across the globe. We work tirelessly to eliminate the stress of moving, and for our continued commitment to going the extra mile in order to exceed every client's expectations, the Better Business Bureau has awarded us its coveted "A" rating, and Moving Authority rates us as a five-star company. When you're ready to make a move into or out of the Camarillo area, make sure to do business with a company who will take your move to the next level: Acclaimed Camarillo Movers.
Camarillo Movers
We believe that every move should be an incredible, luxurious experience that makes you a lifelong customer. That's why when it comes to our team of relocation specialists, we only employ the best of the best. We begin by selecting only the most qualified relocation specialists in the business; movers who have years of previous experience and insider knowledge of the ins and outs of the moving industry. Next, we enlist each new mover hired by our company into our specially-crafted, in-depth Acclaimed Movers training course. This course was designed in-house to ensure that all of our relocation specialists are remarkably skilled in the areas of wrapping, packing, disassembly, reassembly, and physical moving of the items of our customers. It's essential to us as the premier luxury moving company in the Camarillo area that we employ only the most professional and qualified relocation specialists in the business, so we make certain that all of our movers undergo the kind of training required to go above and beyond for our customers.

    Moreover, we equip our team with cutting-edge materials and equipment, like piano tilters, lifts, and reinforced moving boxes. Our skilled professionals and the equipment they have at their disposal combine to create a packing service with a standard of unparalleled quality. You can rest assured that when Acclaimed takes care of the packing for you, your items are sure to arrive in the same condition in which they left your care. Our packing service also includes custom crating for all special items like flat-screen TV's, artwork, pianos, pool tables, and antiques. All transportation of your belongings is carried out by our very own fleet of top-of-the-line trucks equipped with GPS. Each truck is cleaned and maintained regularly, and meets all of California's strict regulations and standards. We've already taken care of the little things, so now let us take care of the heavy lifting as well. The only finger you'll have to lift during your move is the one you use to call Acclaimed Camarillo Movers.
Camarillo Moving Services
Acclaimed Camarillo Movers and Storage's top-flight service includes:
Complete, comprehensive assistance Through the entire relocation process, Acclaimed's expert moving consultants can assist you in navigating through the confusion of your upcoming move. All of our talented and courteous relocation consultants are available by phone during business hours, and by email, at all times, in order to provide you the quality care you deserve. Each Camarillo consultant can answer all questions, and remove all stress from your transition.
Long distance moving. With our long distance services, you can move to any state, province, or territory in North America. We can also coordinate an international move in order to take you anywhere in the world.
Office moving. Our office moving services allow you to move your retail facility, warehouse, office, hospital, or any other sort of business. We know that time is money, so we are committed to reducing downtime during the move so that you can keep your doors open and get back to business.
Movers who are all clean-cut, professional, company men and have extensive experience in the moving industry, and most importantly, in Camarillo. Our relocation specialists always overcome obstacles, and understand the care and precision that each move requires.
An in-depth, itemized inventory of all items being moved. This service features color-coded labels for your boxes, which keep every step of your move organized.
A full wrap and pack of your belongings, using industry-protection-standards setting packing materials, including: industrial strength packing paper, ultra-thick moving blankets, reinforced boxes, and custom-built crates. This option is highlighted by our unique packing service, which ensures the safe and secure transportation of all items packed.
Professional disassembly and reassembly of bulky furniture, This includes wrapping all personal belongings or furniture pieces in protective packing paper or moving blankets. We utilize industry leading packing materials, such as industrial strength packing paper, super-thick, insulating moving blankets, reinforced cardboard boxes, and hand-built crates. Our packing service ensures that your items arrive in the condition they left in.
The proper crating and transportation of fragile and valuable belongings like artwork, antiques, sculptures, pool tables, pianos, boats, and classic cars. We use hand-constructed crates, built to perfectly protect your belongings.
Transportation provided by our fleet of new, top-of-the-line, bio-diesel trucks. Each truck is equipped with GPS, which allows the driver to map out alternate routes to quickly circumvent traffic, and keeps the driver from getting lost, saving you time and money. Additionally, all our trucks can we tracked, providing you peace of mind in knowing that up-to-the-minute reports on the whereabouts of your items are simply a few clicks away.
Storage space in our massive storage facility uses round-the-clock video surveillance, and a temperature control system to protect belongings from outside elements such as bugs, mold, rust, and prying eyes. We store your items in vaults, meaning they are safe and sound. In the event that you no longer need our storage services, we will gladly coordinate a stress-free pickup experience so that you don't have to worry about a thing.
Camarillo Moving Quote
We believe that moving quotes are a major factor in your decision about which company to choose, which is why we use full transparency with our quotes, providing a list of every service, material, and item that you could or will pay for. We offer quotes that are reasonable, but that will also cover the costs we will incur during the move.
    
    When you're ready to obtain a free, no-obligation quote from Acclaimed Camarillo Movers, feel free to try out the easy-to-use, online moving quote generator on our homepage. Also, we have our moving consultants available six days a week who can get you a quote in minutes over-the-phone. Moreover, we offer free on-site estimates for all of our Camarillo customers. With the Acclaimed on-site, our estimator physically assesses the move with a comprehensive evaluation of the services you require so that you can get a "not to exceed" quote price. Our on-site service protects you from overlooked fees and unexpected costs. When you move with Acclaimed Camarillo Movers, you're sure to have an effortless and enjoyable experience. Get a quote today, and we'll get you moving.