Acclaimed Rancho Mirage Movers is the premier, luxury, residential and commercial moving company in the city of Rancho Mirage. For years, Acclaimed has moved homes and offices in the area, establishing a reputation for affordability, reliability, and efficiency. As a fully comprehensive, full-service, luxury moving company, Acclaimed has helped people move across the city, across the United States, and to places all around the world.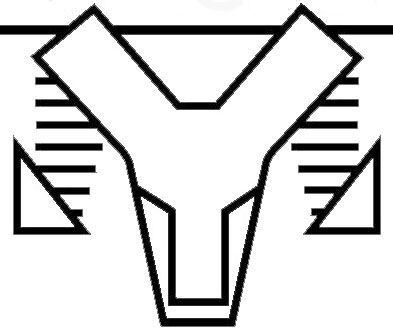 We work hard to reduce the stress and chaos from the relocation process, instead creating an organized, enjoyable atmosphere throughout the transition. If you need to make a move to or from the Rancho Mirage area, you need help from the professionals who care about you and your move, Acclaimed Rancho Mirage Movers.
Rancho Mirage Movers
To be the best, you have to work harder than the rest, and that's why our Rancho Mirage movers will always work diligently to make your move a great one. In addition to their incredible work ethic, our relocation specialists have industry leading training, which ensures that they can properly wrap, pack, and move any item. Moreover, we supply them with state-of-the-art packing materials and equipment as well, which includes reinforced moving boxes, lifts, and super-thick moving blankets. With our packing service, which combines our skills and tools for the ultimate protection of your belongings, our packing techniques actually strengthen your boxes, and we build custom crates for all electronics, flat-screen TVs, pianos, pool tables, artwork, and antiques. When we transport your items, we use only top-of-the-line trucks from the massive Acclaimed fleet, all of which are equipped with GPS for easy navigation and tracking. We've brought together the best materials, equipment, and movers, to provide you with the ultimate, luxury moving experience. And, if our skills and experience is not enough for you, check out our top-rated rankings on Google and Moving Authority If you're ready to move, Acclaimed is ready to help.
When you decide to move with Acclaimed Rancho Mirage Movers here is what you get:
Rancho Mirage moving consultants Our consultants are tasked with organizing your move, and assisting with any preparations you may need. When you have questions, we have answers. If you have problems, we having moving solutions.
Rancho Mirage's most experienced movers Every member of our Rancho Mirage team has years of experience in the industry, and with Acclaimed. We don't hire any day laborers, instead hiring, and then further training, a team of clean-cut, quality professionals. We will always provide service with a smile.
Long distance moving Acclaimed has a team of seasoned long distance movers who understand how to protect your belongings for the duration of a long trip. We can also help you with the logistics of planning a long distance relocation, including gathering any necessary paperwork. Anywhere in the world, anytime, we'll get you there.
Office moving Our team of office movers works to create a smooth, streamlined transition that gets your business up and running in the new location as soon as possible. We focus on eliminating the downtime, so that you don't face any lost business.
Auto Transport We can move any automobile with ease, while offering options as to the methods used for transportation. No matter which option you choose, your car will arrive safe and sound.
Sandwiched between Cathedral City and Palm Desert, the resort city of Rancho Mirage sits in the Coachella Valley as a haven of luxury and a destination for relaxation. Formerly an unincorporated area in Riverside County, the city of Rancho Mirage was formed in 1973 from the "Cove communities" of Mirage Cove, Desert Cove, Magnesia Cove, Palmas Cove, Tamarisk Cove, and Thunderbird Cove. After World War II, the famous Annenberg Estate (also known as Sunnylands) gained popularity with prominent figures of society such as Bob Hope, Fred Astair, Queen Elizabeth II, and others, including several US Presidents. Many notable people have hailed from and lived in Rancho Mirage, such as Lucille Ball, Frank Sinatra, and former Vice President of the United States Spiro Agnew. The political influence doesn't stop with Mr. Agnew, however, as Former President of the United States Barack Obama and his wife Michelle have announced plans to relocate to Rancho Mirage once their youngest daughter, Sasha Obama, graduates from high school in Washington, D.C.
Rancho Mirage Moving Quote
The great thing about moving quotes is that they allow you to see more than just how much your move will cost, as they also give you some idea of how professional a moving company is. A quote that's too high indicates a company that overvalues its services, while a quote that's too low indicates a company that may have unscrupulous business practices. What you need is a quote that not only fits your budget, and provides the necessary services, but that will also be appropriate for the amount of work and materials provided by the moving company. To get the right quote, be sure to gather quotes from as many companies as you can. Also, make sure you get a free, no-obligation quote from the local experts at Acclaimed Rancho Mirage Movers. We offer online quotes, through the moving quote generator on our home page, or we offer over-the-phone quotes through our awesome sales representatives. Either way, you get a fair and economical estimate for top-quality moving services. Also, we offer free on-site estimates for customers in the Rancho Mirage area. With our on-site estimate, we assess the move in person, which allows us to provide you with an accurate, "not to exceed" quote for the total cost. Moving with Acclaimed is an effortless and enjoyable process, so get a quote today and we'll get you moving.