Acclaimed Seal Beach Movers, the premier, luxury, residential and commercial moving company for the city of Seal Beach, offers fully comprehensive moving services that are designed around the local moving needs. Acclaimed is a full-service, luxury moving company, which focuses on making every transition a relaxing and enjoyable experience.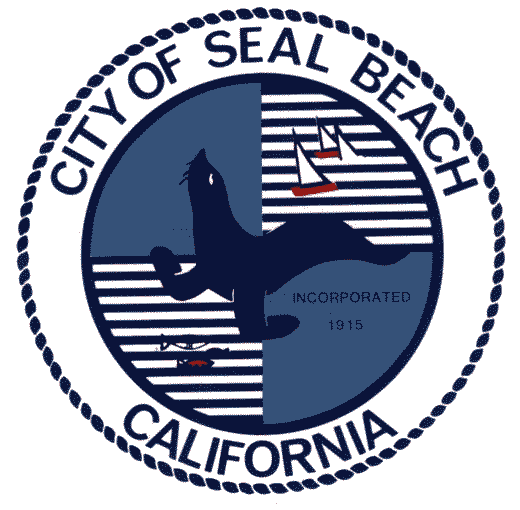 We have put together a team of the industry's finest movers, and then equipped them with state-of-the-art tools so that you can rest easy knowing that your stuff is taken care of. No matter where you're headed, nor what you're bringing, we will get you there with ease. We understand the nuances of moving in beachfront cities, and we'll be able to work around any obstacles that can arise. When you need to make a move to or from the area, you need Acclaimed Seal Beach Movers.
Seal Beach Movers
Our team of Seal Beach movers is the best in the business, and it's a result of the fact that they go through extensive training once they join the Acclaimed team. Our training ensures that they can properly pack and move any item in your home or business. Moreover, we've made sure that our team has the industry's most advanced tools, including lifts, dollies, ultra-thick moving blankets, and reinforced moving boxes. Our superior tools and skills come together in our packing service, which reinforces your boxes, and includes hand-built crates for all delicate items like flat-screen TVs, artwork, antiques, pool tables, and pianos. In order to transport your items safely, we use only top-of-the-line trucks from our massive fleet, all of which utilize GPS for easy navigation. Our trucks are cleaned and maintained daily, and meet all of California's regulations and rules regarding moving vehicles. We've assembled a team of the best movers, and supplied them with the best equipment, so that we can make each move an effortless and enjoyable experience for you. If it's time to move, it's time to call Acclaimed Seal Beach Movers.
When you move with Acclaimed Seal Beach Movers you can expect:
Service with a smile every time Our Seal Beach movers are dedicated and caring professionals, which is why they will always provide service with a smile. Our moving consultants are all courteous and knowledgeable, and will be able to guide you through your move. Our sales people are amiable and interested in creating a lifelong customer out of you. It doesn't matter who you interact with, when you're with an Acclaimed Seal Beach Movers team member, you will always get top quality service.
An environmentally sound relocation from start to finish We print our estimates and contracts on a soy-based paper, using a soy ink so as to reduce that amount of trees we consume. We also fuel up our trucks with bio-diesel, a move that has had a serious impact on our carbon footprint. We believe in protecting the environment, and that's why we will continue to evolve into a more sustainable workplace.
Services designed to provide a personalized moving experience We offer local moving solutions, be we also have excellent long distance movers, office movers, and car movers, because we understand that some moves require different techniques and tools. Our long distance movers will make any big transition feel as though it were small. Our office movers will make sure your move is as fast and efficient as possible, to have you up and running again in no time. Our auto movers will protect your vehicle, while moving it anywhere in the world. We have solutions for all of your moving needs.
The sunny, seaside city of Seal Beach is a dynamic, lovely community on the border of Orange County where just over 24,000 people call home. In its early days, Seal Beach was called "Anaheim Landing" for its boat landings along the close proximity to Anaheim, California. Around the year 1900, "Anaheim Landing" became Bay City, but then was changed to Seal Beach as not to be confused with the Bay City, California to the north. In October of the year 1915, Seal Beach was officially incorporated and drew in large crowds of visitors due to its wealth of recreational activities. The first beachfront amusement park in Orange County, The Joy Zone, was constructed in 1916 and proved to attract an even greater number of visitors for fun in the sun. In the present day, Seal Beach is known as a quaint area, as the median family household income is just over $70,000. Seal Beach serves as the headquarters for Boeing, which operates its Homeland Security & Services Branch as well as its Space & Intelligence Systems branch in the area. Culturally, Seal Beach is home to a wealth of events, including the Lions Club Pancake Breakfast every April, as well as the accompanying Fish Fry every July. Also in April, residents and tourists can visit the Classic Car Show held by the Seal Beach Chamber of Commerce, summer concerts held in the months of July and August, an annual kite festival in September, and a city-wide Christmas Parade every December.
Seal Beach Moving Quote
Moving quotes are a great tool for determining whether a moving company you're interested in is reputable or not. If they offer an extremely high moving quote, they may overvalue their services or not be able to take on your job at that time. If they offer an extremely low, too good to be true type of quote, they may be a rogue moving company trying to force its way in the door. Quotes that are extremely low are usually an indicator of a company that is not licensed or insured, or a company that plans to raise the price once they have your things on the truck. If you feel like you may be working with a rogue mover, be sure to report them to the local authorities. For a free, no-obligation quote from the fully licensed, insured, and trusted experts at Acclaimed Seal Beach movers, head online and enter your info into the moving quote generator on our homepage. Or, pick up the phone and give us a call, our sales representatives will get you a quote over-the-phone in minutes. Additionally, we now offer free on-site estimates for all of our Seal Beach customers. We'll send an estimator directly to your home or business, where they will calculate the move, and then present you with the most accurate and economical estimate possible. Acclaimed Seal Beach movers believe in providing a quality service at an affordable rate. Get a quote today, and we'll get you moving.