Over the past decade, one moving company has established itself as the premier residential and commercial relocation expert for Isla Vista, that company is Acclaimed Isla Vista Movers. We have moved homes, offices, warehouses, apartments, retail facilities, and every other type of building and establishment that the community has to offer.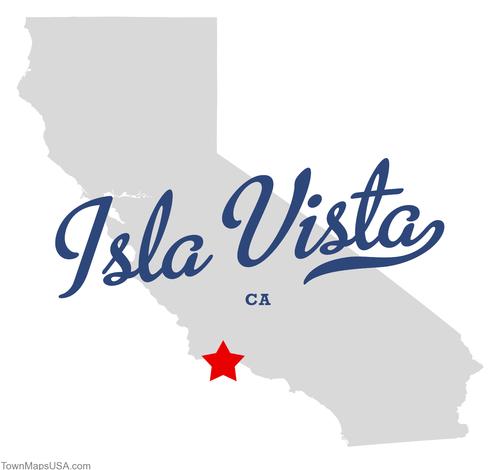 Over that time, we have learned how to efficiently and effectively work around the obstacles in the city which can present unforeseen hurdles during a move. We have also designed our services to meet the needs of our Isla Vista customers, providing an extremely personalized and comprehensive moving experience. In recognition of our continued success, the Moving Authority has awarded us its coveted "5 Star" rating.
Isla Vista Movers
All of Acclaimed's Isla Vista movers are qualified, experienced professionals, who have graduated from our advanced training course. We hire only the best of the best in the industry, and equip them with an extra set of skills and professional know-how in order to create the most revolutionary moving experience in the business for our customers. The training course all our movers undergo was developed to refine the professional skills already displayed by our staff, and provide them with an extra level of expert knowledge of the relocation services industry.
After undergoing Acclaimed's extensive training course, our Isla Vista movers can safely and securely wrap, pack, and move everything a customer requires. With our packing service, your boxes will be reinforced by our methods, and your special or delicate items will receive protection that is designed for their specific needs. Moreover, Acclaimed provides our Isla Vista movers extra tools to create a successful moving experience every time, including amenities such as a fleet of top-of-the-line trucks equipped with GPS, and we utilize industry-leading packing materials. We believe in creating life-long customers out of each person we help, which is why we go above and beyond in every facet of the company. With Acclaimed Isla Vista Movers, every relocation is an effortless, luxurious experience.
A relocation with the expert Isla Vista movers from Acclaimed comes with these unparalleled services:
Assistance from Isla Vista moving consultants The pre-move process has never been easier as our qualified and courteous consultants help you find the best dates, materials, and services for your move. Once you sign on with Acclaimed, a consultant will provide estimates for your move be dedicated in making sure you are happy with the price before going forward with the relocation service.
An all-inclusive inventory By using our custom inventory and labeling system, your move stays organized and on track, no matter the distance or destination. We utilize a comprehensive, color-coded system which is an instrumental part of preventing losses during the relocation process, and simplifies the unpacking process for our customers. Gone are the days of fishing around through stacks of boxes to find one little thing. With this method, you know right where your things are at any given moment.
A full pack We will put our skills and materials to work, packing up your entire home or office. We understand how to fill a box, as well as, how to properly disassemble and wrap all large furniture to ensure that nothing gets damaged in the process of relocation.
Reliable transportation Our trucks are state-of-the-art, equipped with GPS, and run on an environmentally friendly fuel. They come in various sizes to meet your needs, and are equipped to handle any distances. We choose to use trucks which run on bio-diesel fuel in order to help reduce our carbon footprint. Our global positioning systems in every truck will keep track of all your items so we know where they are at all times, you have the peace of mind that comes with being able to track their things with just a few clicks.
A multitude of services If you're moving a long way, we offer long distance moving that is great for both international and cross-country needs. If you have a business that needs to relocate to a new location, we have commercial movers who can help. Should you need a vehicle to come with you, we have auto shipping services to accommodate all vehicles. We have developed practices and standards which present solutions for all of your moving needs.
Isla Vista Moving Quote
The most integral part of every relocation is obtaining a moving quote, which is also likely to be the first thing you will do. Moving quotes are a great way to determine which companies are right for you and which aren't. Make sure you choose a quote that fits your budget, but that also has the ability to cover any of the costs that will be incurred by the moving company. To get a moving quote from Acclaimed Irvine Movers, try out the moving quote generator on our website, or give our highly-trained sales team a call. Additionally, we can set up a free on-site estimate, where our expert estimator comes to you to physically assess the move with a comprehensive evaluation. From there, you will be presented with a "not to exceed" quote, which protects you from unexpected costs and fees.
We make it a priority to redefine the process of moving, and aim to always remove the stress from the relocation process, so that you can focus on the adapting to your new environment. You can call us or send us an email on our website asking any questions regarding moving and storage. Our professional, dedicated consultants are always available Monday through Friday during regular business hours. If you have already decided to move, they can get your move processed and planned so you won't have to worry about it in the future. At Acclaimed Movers, we provide the best moving service and storage service the city has to offer. Get a quote today, and we'll get you moving.