Over the past ten years, the community of Lomita has grown to trust one name for all of its residential and commercial relocation services: Acclaimed Lomita Movers. Acclaimed has spent a decade moving in and out of all types of buildings in the area, which has allowed for our skilled staff to develop an unequalled knowledge of the local moving market. We are a fully comprehensive, full-service, luxury moving company that continues to grow and evolve to suit the needs of a growing market of customers. We strive to perpetually excel in our business so that we are able to provide our services to more customers from across not only the nation, but the world. We believe our services provide a crucial lifeline to those who are in need of moving assistance and those who have no idea where to start with the overwhelming process of a move.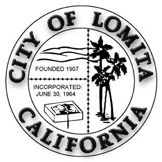 Our skilled insight, professional demeanor with customers, and competent staff of movers and moving consultants has cemented the reputation of Acclaimed as a highly favorable one. Acclaimed has quickly become synonymous with affordability, efficiency, and reliability in the moving industry, and we strive to maintain this prominence as well as add to it with every moving job we undertake. Our movers are the best in the business, and we equip them with industry leading training, materials, and tools to make certain that each move is a successful, stress-free, luxury experience for our customers. If you find yourself needing to move to or from the area, Acclaimed Lomita Movers is ready to assist you.
Lomita Movers
As part of our commitment to providing top quality service, Acclaimed has designed a revolutionary training program to equip every member of our staff with an unmatched level of instruction and guidance, which ensures that our movers and moving consultants are truly the best in the business. We make sure to supply our relocation specialists with cutting-edge tools for success like piano tilters, specialized lifts, and advanced packing materials such as super-thick moving blankets and reinforced boxes. We pride ourselves on providing industry-leading tools not only in order to get the job done effectively and efficiently, but to equip our customers with the peace of mind in knowing that their delicate and high-priced household items are being handled with superior care.
            All transportation of your belongings is conducted using our very own fleet of state-of-the-art, environmentally friendly moving trucks. All of our trucks feature global positioning systems (or GPS) to allow our drivers to navigate through traffic in the most efficient way possible, saving you time and money. Additionally, our customers can use the GPS systems to effortlessly track their shipments throughout the move with just a few clicks.
            Acclaimed Lomita Movers is undoubtedly the most experienced, professional, and dedicated moving company in the city, boasting a sterling reputation for over ten years. If you find yourself needing to move to or from Lomita, you need Acclaimed at your side.
Any relocation with Acclaimed Lomita Movers includes these unequalled options:
A complete inventory of each piece being moved Our Lomita movers work with you to inventory your belongings, and then they label all boxes in accordance with the inventory. This process keeps your entire relocation organized, and increases efficiency. All your items will be tracked to make sure nothing gets lost in the moving process.
A full pack of office or household goods Using top-of-the-line tools and materials, we wrap all of your items, disassemble all large furniture, correctly pack boxes, and properly place your items onto the truck for maximum protection.
Expert long distance movers Our long distance movers can safely and securely transition you to anyplace in the world. We specialize in international and interstate long distance relocations, so no move is too far for our exceptionally trained team of specialists.
Highly trained office movers We here at Acclaimed understand that time is money, and that any time spent moving is time you're not able to operate your business. Whether you have an office, warehouse, retail facility, restaurant, or any other type of business, we can help you make a quick, efficient transition to a new facility. We focus on minimizing downtime so that you can get your doors open again as soon as possible.
The best auto transport professionals With several kinds of methods for shipping your automobile, including closed-crate transport and open-air transport options, Acclaimed has simplified the process of moving your vehicle while preventing any damage to it.
Lomita Moving Quote
To get the best rate on your next moving quote, it's beneficial to have an exact idea of what you will be moving so you can clearly describe it to the moving company. Since the exact cost of a relocation service can be subjective, the price of the moving services might not always exactly match the quote you were given. If you present more items, or there is a need for additional packing and services on your moving day, your estimate will not reflect the total cost of the move.
            For a free, no-obligation quote from the local experts at Acclaimed Lomita Movers, try out our website's quick and easy quote generator, or call our sales representatives and provide your information over the phone. Also, we can schedule a free on-site estimate for all of our Lomita customers, which is the recommended method of obtaining a quote, as it comes with the most accurate estimate possible. Our estimator comes to your home or business and conducts a comprehensive evaluation of the prospective move in-person, you get the best quote and you're protected from unexpected costs and fees. Acclaimed is redefining what it means to make a move by making the hurdle of relocating an effortless process for our customers, so get a quote today and we'll get you moving. You can call us or send us an email on our website asking any questions regarding moving and storage. Our associates will be available Monday through Friday during regular business hours. If you have already decided to move, they can get your move processed and planned so you won't have to worry about it in the future. At Acclaimed Lomita Movers, we provide the best moving service and storage service the city has to offer.