When the gorgeous, sprawling city of San Clemente has a need for quality, luxury moving services, the community trusts only one company to meet and exceed their needs: Acclaimed San Clemente Movers. After more than a decade of gaining unparalleled experience by moving a variety of homes and businesses in the area, Acclaimed Movers and Storage has an array of comprehensive services that allow us to make any move—near or far, commercial or residential—a snap for our clients. We're a full-service, luxury home and office moving company, and we will help you move across town, across the United States, or even across the world.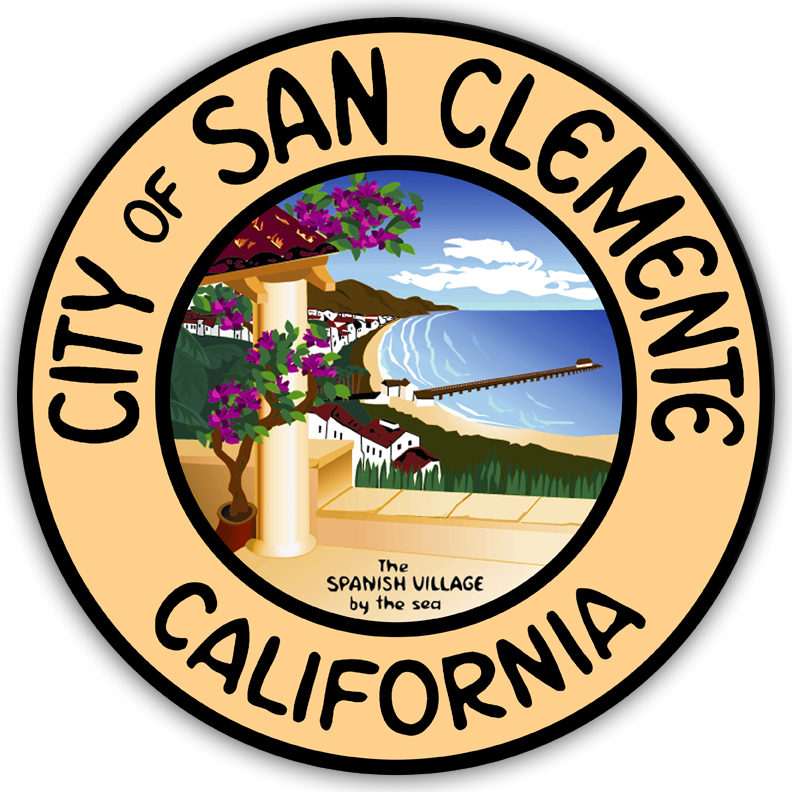 Our San Clemente movers are the most skilled, well-trained team of relocation specialists in the nation. On top of that, we supply our movers with the finest materials and equipment available, to make certain you get a top quality experience with every move. With an "A" rating from the Better Business Bureau, as well as a team of the industry's best movers and the best equipment at our disposal, Acclaimed will make sure your next move is an enjoyable one.
San Clemente Movers
We believe that every move should be an incredible, luxurious experience that makes you a lifelong customer. That's why when it comes to our team of relocation specialists, we only employ the best of the best. We begin by selecting only the most qualified relocation specialists in the business; movers who have years of previous experience and insider knowledge of the ins and outs of the moving industry. Next, we enlist each new mover hired by our company into our specially-crafted, in-depth Acclaimed Movers training course. This course was designed in-house to ensure that all of our relocation specialists are remarkably skilled in the areas of wrapping, packing, disassembly, reassembly, and physical moving of the items of our customers. It's essential to us as the premier luxury moving company in the San Clemente area that we employ only the most professional and qualified relocation specialists in the business, so we make certain that all of our movers undergo the kind of training required to go above and beyond for our customers.

    Moreover, we equip our team with cutting-edge materials and equipment, like piano tilters, lifts, and reinforced moving boxes. Our skilled professionals and the equipment they have at their disposal combine to create a packing service with a standard of unparalleled quality. You can rest assured that when Acclaimed takes care of the packing for you, your items are sure to arrive in the same condition in which they left your care. Our packing service also includes custom crating for all special items like flat-screen TV's, artwork, pianos, pool tables, and antiques. All transportation of your belongings is carried out by our very own fleet of top-of-the-line trucks equipped with GPS. Each truck is cleaned and maintained regularly, and meets all of California's strict regulations and standards. We've already taken care of the little things, so now let us take care of the heavy lifting as well. The only finger you'll have to lift during your move is the one you use to call Acclaimed San Clemente Movers.
Acclaimed San Clemente Movers offers these options with every move:
San Clemente consultants and movers We believe that hiring local professionals is the key to perfecting every move, and that's why our consultants and movers all have years of experience in San Clemente. Our team understands the nuances of moving in the area, and will be able to guide you through the entire process. When you have questions or concerns, these are the people with the answers and solutions.
A full inventory and pack of all items Our San Clemente movers will do a walk-through with you to create a detailed inventory of each item being moved, and we'll use that to label boxes and keep the move organized. Those same movers will also be able to professionally pack up every item in your home or office, putting the smaller items into boxes while the larger items are broken down and professionally wrapped for protection.
All the services you need You may need more than local moving services, and that's why we also have top notch long distance movers, office movers, and car movers. No matter the distance or the amount of stuff you have, our long distance movers will get you there with ease. If you have an office, warehouse, retail facility, restaurant, or any other type of business our office movers will make your transition quick and efficient. When you need to bring an automobile with you, will give you options as to how it's shipped so you get the perfect services for your budget and move.
San Clemente Moving Quote
We believe that moving quotes are a major factor in your decision about which company to choose, which is why we use full transparency with our quotes, providing a list of every service, material, and item that you could or will pay for. We offer quotes that are reasonable, but that will also cover the costs we will incur during the move.
    
    When you're ready to obtain a free, no-obligation quote from Acclaimed San Clemente Movers, feel free to try out the easy-to-use, online moving quote generator on our homepage. Also, we have our moving consultants available six days a week who can get you a quote in minutes over-the-phone. Moreover, we offer free on-site estimates for all of our San Clemente customers. With the Acclaimed on-site, our estimator physically assesses the move with a comprehensive evaluation of the services you require so that you can get a "not to exceed" quote price. Our on-site service protects you from overlooked fees and unexpected costs. When you move with Acclaimed San Clemente Movers, you're sure to have an effortless and enjoyable experience. Get a quote today, and we'll get you moving.