The community of Meiners Oaks trusts one company when it comes to local, commercial and residential relocations, Acclaimed Meiners Oaks Movers. Acclaimed is a full-service, fully comprehensive, luxury moving company capable of relocating any of the homes or business found in the community. We have spent the last decade learning the nuances of the area, as well as, tailoring our services to meet the local moving needs.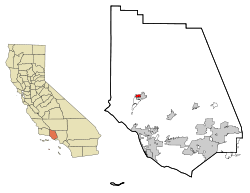 Acclaimed can move you across town, across the country, or even across the world, with your home or business in tow. Our commitment to providing quality moving services has earned us an "A" rating with the Better Business Bureau. If you're looking to move into, or out of the community, Acclaimed Meiners Oaks Movers has the knowledge, experience, and superior tools to help.
Meiners Oaks Movers
The foundation of Acclaimed's luxury services is our Meiners Oaks movers, the skilled company men who work tirelessly to make each relocation a great experience. Our movers have industry-protection-standards setting packing materials, as well as, cutting-edge equipment at their disposal so that your items get the proper protection. Moreover, they go through our innovative, in-house training program that makes certain they can pack and move any item. With our full-service packing option, our experts box-up and wrap all of your items ensuring that they are transported safely. We also create hand-made crates for all delicate and valuable items, including artwork, antiques, pool tables, pianos, and electronics. For transportation, Acclaimed relies on its own fleet of top-of-the-line trucks equipped with GPS. Our vehicles run on a bio-diesel fuel, and are regularly cleaned and maintained. We go above and beyond to make your move an effortless and enjoyable experience. When you're ready to move to or from the area, Acclaimed will get you moving.
When you decide to move with Acclaimed Meiners Oaks Movers you will get:
The industry's best service and materials We use ultra-thick moving blankets, state-of-the-art piano tilters, and reinforced boxes to name just a few of our great tools. Our movers also have a winning attitude, and a desire to make your move simple and efficient.
Comprehensive assistance through the entire move Starting with our Meiners Oaks moving consultants who help you plan and prepare, we are there for you through every step of the move. Whether it's gathering supplies, choosing the right options, or assisting with the unpacking, our services are truly comprehensive.
Long distance moving We have interstate and international moving services that are designed for the long-term protection and transport of your stuff. Specialized trucks, materials, and equipment are used during these moves.
Office moving We can move your retail facility, office, warehouse, medical clinic, restaurant, and any other type of business. Our commercial movers understand how to breakdown and properly transport all types of equipment and materials.
Auto transport With multiple methods of vehicle transport, Acclaimed gives you options in how your automobile is moved. You can get the services that meet your budget and needs.
The tight-knit community of Meiners Oaks, California originated when German-born John Meiners moved to California after being paid for a debt in land, rather than money. Meiners came from Milwaukee, where he established a brewery following his immigration to America from Germany. Meiners built a ranch and grew a variety of fruits and grains, until he died in 1898. Today, nearly 4000 people enjoy the community of Meiners Oaks, which sits about 70 miles to the north of Los Angeles, and very close to the Ventura River, which is a favorite for lovers of the outdoors. The climate is mild and sunny year-round, which means that residents and visitors can sail along the river and hike its incredible trails any time they please.

    With its close proximity to Ojai, Meiners Oaks is ideal for those who want to get away from the noise and live a peaceful life in the suburbs, but still maintain the option for some hubbub every once in a while. With excellent schools and a local economy dependent on small businesses, Meiners Oaks is a quaint community that serves as a reminder of how things used to be in times gone by.
Meiners Oaks Moving Quote
The great thing about moving quotes is that you have options as to how you obtain them. You can get quotes over-the-phone, through the internet, or even through an on-site estimate. The most accurate estimate always comes from the on-site estimate, because your move is physically assessed by an industry expert. A free, no-obligation quote for Acclaimed Meiners Oaks Movers can be obtained through any of the abovementioned methods. Our website features a user-friendly moving quote generator, and our sales reps are available by phone six days a week. If you're ready to get started, we would like to send an on-site estimator to your home or business, so that we can get you the most fair and accurate estimate possible. With our on-site service, you get a written, binding quote that protects you from unexpected fees and costs. Getting a moving quote has never been simpler, so contact Acclaimed today and we'll get you moving.