Like all of Los Angeles' incredible beach communities, the city of Hermosa Beach is not conducive to the relocation process because of narrow roads and intricate architecture. However, there is hope, in the form of Acclaimed Hermosa Beach Movers, the premier, luxury, local residential and commercial moving company. Our company takes it to the next level when working with local and long distance moving and storage.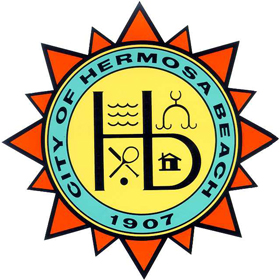 Our experience in the area, over a decade of moving all types of homes and business, has given us an unequalled knowledge of how to successfully perform relocations in Hermosa Beach. We can work around any conditions, and have the tools and equipment necessary to protect both your belongings and the building. If you're moving to or from Hermosa Beach, then you need Acclaimed Hermosa Beach Movers.
Hermosa Beach Movers
Our commitment to providing a quality service has led us to hire Hermosa Beach's best movers, but we don't stop there. We also put all of our movers through a trying training course, which ensures that they are experts when it comes to wrapping, packing, and moving any item. When you let us take care of the packing, your items are sure to arrive in the condition they left in, your boxes are fortified for the transition, and all fragile items receive additional protection in the form of custom crating. Moreover, our Hermosa Beach movers transport everything with our fleet of top-of-the-line trucks, and wrap and pack using the industry's strongest and safest packing materials. We have moving solutions for all of Hermosa Beach's moving needs, which is why we have earned a high ratings from both Google and Moving Authority alike.
Assistance with Preparations Our Hermosa Beach moving consultants are industry experts, and will guide your through the preparation process. Choosing dates, finding materials, and planning your move are now easier than ever. Our consultants will also guide you through the pricing by providing an estimate that is based on the amount of work that needs to be done in order to make your move happen.
Top-notch service Not only are all of our sales representatives and moving consultants knowledgeable and courteous, but our Hermosa Beach movers are also clean-cut, caring individuals. Service with a smile is standard for Acclaimed Hermosa Beach Movers. We are happy to serve our customers so we want to make sure our customers are happy to have us serve them.
Idustry leading packing materials All of our boxes are brand new and come in various sizes, our moving blankets are extra thick for additional padding, our packing paper is logo free to prevent ink leakage, and our tape is the strongest you'll find in the industry. All this adds up to supreme protection for your belongings. When customers choose us as their mover, they deserve the best so we give them the best possible packing materials we can supply to make sure all items are packed properly and securely.
Efficient and Effective Moving Because of our experience, and advanced tools, we have perfected the relocation process. We are the most efficient and effective professional movers in the nation. Our goal is to get you up and running in the new location as soon as possible, so that you can begin enjoying your new surroundings.
As one of three beach cities located in the greater Los Angeles area, Hermosa Beach is synonymous with sun, sand, and surf. Year-round warm temperatures and sunshine make this a fantastic place to grow up, as the Pacific Ocean is your back yard! There are several arts and cultural festivals in Hermosa Beach, such as the Fiesta Hermosa, which is an arts and crafts festival that has occurred for the past 35 years, the International Surf Festival held every August, the Hermosa Beach Community Drum Circle, which draws in crowds of all ages and demographics. Entertainment options are plenty in Hermosa Beach, as there is The Hermosa Beach Film Festival, which screens short films from up-and-coming-filmmakers, The Comedy and Magic Club which has hosted performances by Jay Leno since 1978, and Shakespeare By The Sea, which is a summertime Shakespeare in the Park community who meets in the summer months.
With a population of just under 20,000, Hermosa Beach is categorized as "The Best Little Beach City." Located in Los Angeles County just north of Redondo Beach, Hermosa Beach offers a huge variety of activities for tourists and residents alike. The tourist industry in Hermosa Beach is booming due to the beauty of the Pacific Ocean serving as the city's front yard; there is an energetic surfing community with surfers at every level as well as numerous beach volleyball clubs for those who want to stay above the waves.
For residents, each year the City of Hermosa Beach offers a seemingly endless list of classes and events for the entire family. Kids can enroll in activities like skateboarding lessons, art classes, sports camps, and writing workshops, all provided by the city to enhance the lives of the generations of the future. For adults, there are a multitude of sports leagues and athletic clubs to join. Even senior citizens can join in the fun, with special fitness classes and weekly game nights just for those in their golden years. In addition to all these classes, Hermosa Beach offers plenty of excursions for people of all ages, like all-inclusive trips with transportation and lunch to nearby
Hermosa Beach Moving Quote
If you're ready to begin moving, you'll need to find out how much your move is going to cost. That means you'll need to obtain a moving quote, which can be done through a variety of methods. For a fair and accurate estimate from the experts at Acclaimed Hermosa Beach Movers, quotes can be obtained via our online moving quote generator or through a phone call with our sales representatives. We're also happy to set up a free on-site estimate for you, which comes with a binding, written moving quote. This quote provides a maximum price for your move, protecting you from hidden fees and rising costs. By sending the estimator to you, we streamline the moving quote process even further, allowing you to focus on more important things. Get a quote today, and we'll get you moving. You can call us or send us an email on our website asking any questions regarding moving and storage. Our associates will be available Monday through Friday during regular business hours. If you have already decided to move, they can get your move processed and planned so you won't have to worry about it in the future. At Acclaimed Movers, we provide the best moving service and storage service the city has to offer.