Acclaimed Banning movers are a professional moving company that specializes in local, long distance and international moves.Banning, California, named after Phineas Banning "father of the Port of Los Angeles", is nestled nicely between the cities of Los Angeles and Palm Springs. Originally a stop for stage coaches and railways travelling between Arizona and California, Banning has grown into a quaint, inviting community. Located just off of interstate 10, the city features incredible desert landscapes and big city amenities in a small town setting.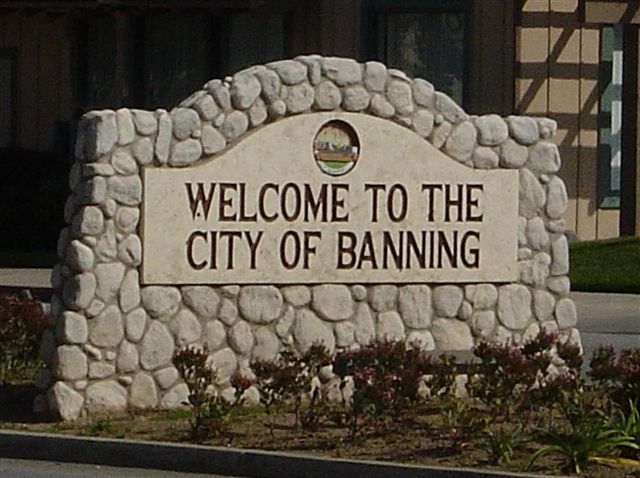 Education in Banning is provided by the Banning Unified School District, as well as, the Beaumont Unified School District, which offers a comprehensive education for kids ages k-12. For the avid outdoor enthusiast, the city is close to San Bernardino National Forest, Idyllwild Pine Cove, and only a short drive away from the Pacific Ocean. Nightlife and excitement for the area is provided by the nearby Morongo Casino, as well as, Palm Springs. Banning is the perfect community for families and individuals alike. When you're ready to move into, or out of, the city, hiring the right Banning moving company is of the utmost importance. You need ultra-skilled Banning movers, who have the equipment and experience to get the move done right; you need Acclaimed Banning Movers and Storage.
Banning Movers
For years, Acclaimed Banning Movers and Storage has been the go-to residential and commercial mover for Banning, helping people transition around the state, across the nation, and even across the globe. Our Banning movers are experts on the area, and have an unmatched knowledge of the moving industry, meaning we can work around any obstacles that may arise during a move. If you have a farm or winery, or just bulky or large items, we have dollies, lifts, carts, and other equipment for moving such items safely and securely. If you have a historic or custom home, we understand the care and concern required to protect both the building and the furniture. If you have winding, hill-side streets, our drivers will safely maneuver our trucks as close as is humanly possible. Our ultra-skilled Banning movers, industry leading equipment, and top ratings on both Google and Moving Authority, allow Acclaimed to lay claim to the title, Best Banning moving company.
Acclaimed is a fully comprehensive, full-service, luxury moving company, and as such our services include assistance with planning, preparations, and packing. Each Banning mover goes through the company's unique training program, which makes them an expert at wrapping, packing, and moving any item. Our packing service ensures the safe transportation of belongings, fortifies boxes for the transition, and is great for items like; flat-screen TV's, pool tables, pianos, computers, artwork, antiques, sculptures, and more. Moreover, our Banning movers have a fleet of reliable, top-of-the-line trucks equipped with GPS, and use the industry's safest and sturdiest packing materials. If you need to store your belongings, we have space available for long-term and short-term storage in our colossal, secure, storage facility. The site features a state-of-the-art climate-control system and 24/7 video surveillance, guaranteeing that your belongings are protected at all times. We understand that each move is a complicated, personal experience, and that's why our Banning movers go above and beyond to make your relocation effortless and enjoyable.
Banning Moving Services
Acclaimed Banning Movers and Storage offers these unbeatable services:
Having Acclaimed's expert moving consultants at your disposal, to provide comprehensive, step-by-step assistance during your move. They are available by phone, during our business hours, and by email, at all times, to answer any questions. Our Banning consultants will make sure your move is stress free.
Long distance moving. Our cross country moving services simplify the process of relocating to any state, province, or territory in North America. We also have the ability to relocate you any place in the world.
Office moving. Our office moving services are great for offices, as well as, warehouses and retail facilities of any size. We have additional experience with studios, hospitals, restaurants, small airports, etc., helping your business make a seamless transition anywhere in the world.
A team of Banning experts, who are all experienced movers. All of our relocation specialists are clean-cut, company men, who have a passion for helping people. Acclaimed Banning movers work tirelessly no matter the size or scope of the move.
An itemized inventory of every item being moved. Our movers work with you to create a color-coded list of your stuff, which keeps the entire move organized from start to finish. It also clearly indicates where your stuff needs to be unloaded, streamlining the unpacking process.
A full-pack of your household goods, including kitchen, garage, etc. Acclaimed uses the industry's best and strongest packing paper, super-thick moving blankets, industrial strength cardboard boxes, and hand-built crates, to protect your belongings to the fullest.
Complete disassembly, and if necessary reassembly, of large items, as well as, industrial strength protection for; Pool tables, pianos, cubicles, custom furniture, desks, network servers, dining tables, beds, etc. Our Banning movers bring their own tools, and take great care during when handling your items.
Hand built crates for all high-end, or fragile belongings, such as; flat-screen TV's, artwork, mirrors, antiques, sculptures, monitors, and network servers. Your Banning movers craft custom crates out of cardboard or wood, ensuring that each item receives maximum protection.
Transportation on company trucks. We have a growing fleet of reliable, top-of-the-line trucks equipped with GPS. Our drivers never lose their way or get stuck in traffic as they have the ability to find new routes while on the road. The GPS also allows us to provide you with location reports as your stuff is in route.
Access to our state-of-art, secure storage facility; featuring 24/7 video surveillance and our cutting-edge climate-control system that protects your stuff from elements like bugs, mold, and rusting.
Banning Moving Quote
The first, and most important, step for your move, is obtaining an accurate and fair estimate for the total cost of your move. You should get quotes from as many companies as possible so that you can compare and contrast. For a quote from the Banning experts at Acclaimed Banning Movers and Storage, click on our easy-to-use moving quote generator, which you can find throughout our website. Or, give us a call at (888) 668-3703 and speak directly with one of our awesome sales representatives. Also, we now offer free on-site estimates for all of our Banning customers, meaning an estimator will come to your door to physically assess your move. From there you'll receive a "not to exceed" quote, which protects you from hidden fees and rising costs. Our on-site estimate makes the process of getting a quote simple and effective.
Acclaimed Banning Movers and Storage is dedicated to developing strong relationships with each person that we help. Our goal is simple; to provide a top-quality service, while defining professionalism, reliability, and affordability in the moving industry. Furthermore, our services will continue to improve and expand as we adapt to meet the evolving needs of the Banning moving market. When the time is right for you to move a home or business into, or out of, the area, hire Banning's best moving company, Acclaimed Movers and Storage. We'll get you moving.