Anytime the residents of the city of Perris need stress-free residential or commercial moving services, the community looks to only one company: Acclaimed Perris Movers. Acclaimed is a fully comprehensive, full-service luxury moving company, with over ten years of experience moving homes and offices in the area. We have designed our services around the moving needs of Perris, and offer long distance moving, office moving, and auto shipping in addition to our incredible span of local services.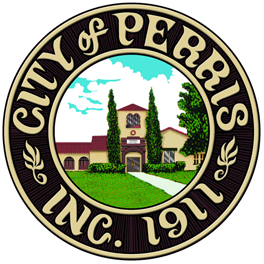 With the industry's most experienced and dedicated movers, as well as the finest equipment and materials available at their disposal, every relocation handled with Acclaimed is sure to be an effortless and enjoyable luxury experience. When you're ready to move to or from the area, choose the company with an "5 Star" rating from the Moving Authority as well as a sterling reputation around town: Acclaimed Perris Movers.
Perris Movers
Acclaimed Perris Movers requires that each of our relocation specialists undergoes, and graduates from a unique and strenuous training program that reinforces old skills and teaches new ones. Our training also ensures that our Perris movers can correctly pack and move any item you may have, no matter how heavy, bulky, or unwieldy. Moreover, we equip our team with the most advanced materials and tools, including state-of-the-art piano tilters, lifts, and super-thick packing paper as well as durable, sturdy moving boxes. With our tools and training, our packing service makes certain your items will travel safely, your boxes will be able to endure the rigors of relocation, and all valuable and fragile items are packed with care in specially-tailored moving crates. The transportation of your belongings is performed by vehicles from our own fleet of top-of-the-line trucks equipped with GPS. Our cutting-edge global positioning systems allow our drivers to circumvent traffic, and keep us updated on the progress of your move, saving you time and money. An added benefit of the GPS outfitted in each and every truck is the peace of mind you'll feel at knowing that up-to-the-minute reports of your items' whereabouts are just a few clicks away. We've got solutions for all of your moving needs, so when you need to make a move, you need Acclaimed Perris Movers.
Every time you move with Acclaimed Perris Movers you get:
An inventory of all items Our Perris movers work closely with you to make sure that every item that's being moved gets inventoried. Our inventory allows us to keep track of everything, and allows us to correctly label your boxes. By using our custom inventory and labeling system, your move stays organized and on track, no matter the distance or destination. We utilize a comprehensive, color-coded system which is an instrumental part of preventing losses during the relocation process, and simplifies the unpacking process for our customers. Gone are the days of fishing around through stacks of boxes to find one little thing. With this method, you know right where your things are at any given moment.
A full-pack of all household or office goods Using our superior skills and equipment, we properly pack everything into boxes, disassemble large furniture, wrap and protect items with moving blankets and shrink wrap, and make sure that every item is protected for the journey ahead. We care about your stuff and your move, and we will always use the appropriate amount of precision and care.
Perris moving consultants for coordination and organization Our Perris relocation consultants help keep your move organized and stress-free by coordinating with all planning and preparations. For any questions, these are the people with answers. It is their goal to assuage all concerns our customers may feel about the upcoming move, and to provide solutions to any problem that may arise.


An environmentally conscious move All of our contracts are printed on a soy paper, using soy-based ink, a move that has reduced the amount of paper and trees we consume. We've also converted all of our trucks over to a bio-diesel fuel, which has dramatically reduced our carbon footprint and is gentle to our environment.
The city of Perris, California, lined by rows of inviting palm trees, was first settled in the 1880s after serving as pasture land for many years. Officially established as a town in 1885, the area is named for Fred T. Perris (who served as chief engineer of the Southern California Railroad). In 1911, Perris was officially incorporated as a city in San Diego County, but then was shifted to its present-day location in Riverside County. These days, Perris is oftentimes referred to by locals and visitors alike as "the skydiving capital of America." Perris Valley Skydiving is a time-honored tradition here in Perris, luring in skydivers of all skill sets to face their fears and take a leap of faith. The median age in Perris is only 25.9 years, which makes this a viable community for growth and further urbanization.
Perris Moving Quote
The quickest way to gather moving quotes is through the internet, and moving quote generators, which can be found on the websites of various moving companies. As you gather quotes, examine the websites and the quality of the content provided. Is the information accurate? Do they offer an address, as well as licensing and contact information? If their information is not transparent, then you should look for another company, regardless of whether they give you a good quote or not. It's important to remember that investing in a quality company to handle your move is much cheaper in the long run.

    To get a free, no-obligation quote from Acclaimed Perris Movers, try out our convenient online moving quote generator, or give us a call and we'll get you an estimate over the phone. Furthermore, we offer free on-site estimates that provide you with the most accurate estimate possible. Our estimator conducts a comprehensive assessment of the move in-person so that we can provide you with a written, binding moving quote that protects you from unexpected costs and fees. Get a quote today, and we'll get you moving.