When the residents of Hemet, California need quality moving services, they turn to the trusted professionals at Acclaimed Hemet Movers. We have over a decade of experience performing residential and commercial relocations in the area, giving us an in-depth knowledge of how to work in any local conditions. Our services have satisfied many customers and will continue to do so for many years to come.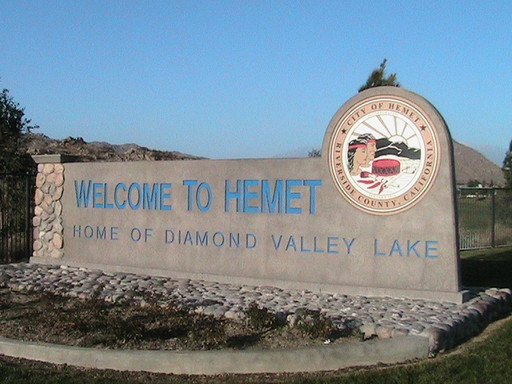 We understand how to work in custom or historic homes, and we have the tools and equipment to handle any large or bulky furniture. Acclaimed Hemet Movers believes in personalizing each move, and developing a bond with the people we help. Whether your move is big or small, you need skilled professionals; and you need Acclaimed Hemet Movers. Our experience with moving customers will allow you to not worry about the moving process because we move all our customers with professionalism and care.
Hemet Movers
Acclaimed Hemet Movers believes in maintaining rigid standards, which is why all of our Hemet movers go through the company's arduous and innovative training program. Once they've completed the training, they're ready to properly wrap, pack, and move any item under the sun. The packing service provided by our Hemet movers is designed to protect your belongings throughout your transition, and includes hand-designed crates for valuable and fragile items. The transportation of your items is conducted by our fleet of eco-friendly bio-diesel trucks, and all of the packing materials we use are the industries most advanced. We believe in efficiency and effectives, which is why our Hemet movers are the perfect choice for your next relocation.
Moreover, we equip our team with cutting-edge materials and equipment, like piano tilters, lifts, and reinforced moving boxes. Our skilled professionals and the equipment they have at their disposal combine to create a packing service with a standard of unparalleled quality. You can rest assured that when Acclaimed takes care of the packing for you, your items are sure to arrive in the same condition in which they left your care. Our packing service also includes custom crating for all special items like flat-screen TV's, artwork, pianos, pool tables, and antiques. All transportation of your belongings is carried out by our very own fleet of top-of-the-line trucks equipped with GPS. Each truck is cleaned and maintained regularly, and meets all of California's strict regulations and standards. We've already taken care of the little things, so now let us take care of the heavy lifting as well. The only finger you'll have to lift during your move is the one you use to call Acclaimed Hemet Movers.
The unequalled services you get during a move with Acclaimed Hemet Movers includes:
An in-depth inventory Part of our pre-move process, this inventory keeps your move organized and ensures that no items are lost during the transition. It also substantially simplifies the unpacking process. This along with GPS tracking will make sure that we have knowledge of where your things are at any given moment.
A Luxury Moving Team No day laborers, only clean-cut, company men. All of our Hemet movers and Hemet moving consultants care about you and your move. They're also experts on the area and the moving industry, meaning your stuff is in great hands. We make sure to train all our personnel before sending them out to do moving work. If any of our workers are not trained enough, they will not be sent to move for you until they are completely trained.
Proper packing We understand how to properly fill a box, and that understanding translates into a successful move for you. When we handle the packing for you, your items will arrive in the same condition they left in. This is the best option for flat-screen TVs, electronics, artwork, and antiques. We understand that you really care for your items, so we make sure to care for them as they are our own.
Eco-Friendly Transport Methods All of our trucks run on bio-diesel fuel, which is easy on the environment. We also use soy based ink and paper on our contracts because we believe in doing our part for the atmosphere. When it comes to the environment, keeping it clean comes first.
The modest, unassuming city of Hemet, California, is a city on the rise. Named a Tree City USA for the past 20 years by the Arbor Day Foundation, its commitment to its local forest is what sets this Riverside County city apart from the rest. There is a thriving arts culture in Hemet, as it is renowned for hosting the official outdoor play of the state of California, The Ramona Pageant. There is a natural amphitheater in Hemet, which hosts the play Ramona, and is aptly named The Ramona Bowl. In addition to the arts, those who are more drawn to science will appreciate Hemet's Western Science Center, which boasts compelling exhibits of Ice Age mammals, including "Xena," a mammoth from Columbia, as well as "Max," who was the largest mastodon found in the United States.
Hemet Moving Quote
We believe that moving quotes are a major factor in your decision about which company to choose, which is why we use full transparency with our quotes, providing a list of every service, material, and item that you could or will pay for. We offer quotes that are reasonable, but that will also cover the costs we will incur during the move.
    
    When you're ready to obtain a free, no-obligation quote from Acclaimed Hemet Movers, feel free to try out the easy-to-use, online moving quote generator on our homepage. Also, we have our moving consultants available six days a week who can get you a quote in minutes over-the-phone. Moreover, we offer free on-site estimates for all of our Hemet customers. With the Acclaimed on-site, our estimator physically assesses the move with a comprehensive evaluation of the services you require so that you can get a "not to exceed" quote price. Our on-site service protects you from overlooked fees and unexpected costs. When you move with Acclaimed Hemet Movers, you're sure to have an effortless and enjoyable experience. Get a quote today, and we'll get you moving.