Acclaimed Sun Valley Movers has performed luxury residential and commercial relocations throughout the city community for over a decade. We've perfected the art of making local moves in the area, offering comprehensive, luxury moving services for all of your moving needs. Whether you need to move across the street, across the nation, or across the world, we'll make the relocation effortless and enjoyable.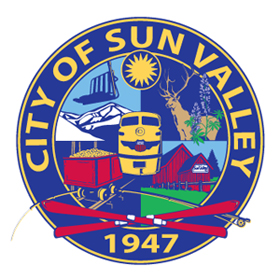 Our goal is to create a lifelong customer out of each person we help, which is why we've dedicated ourselves to providing a premium service. Our committment to overall excellence is shown through our hard and thoughtful work provided to each and every move. No matter what you're moving, no matter where you want to go, Acclaimed Sun Valley Movers will remove the stress and make the entire process easy.
Sun Valley Movers
When we set out to provide an incredible, luxury moving experience, we determined that the only way to do that was to have the industry's best relocation specialists. All of our Sun Valley movers go through cutting-edge training to ensure that they can properly wrap, pack, and then move any type of item. In addition to the training, we put the most advanced tools and materials in their hands, so that you get the peace of mind that your belongings are safe and sound throughout the transition. When you let us take care of the packing, our ability to fill space strengthens your boxes and prevents shifting of items; we also hand-build moving crates for your more delicate and valuable items, as well as, disassemble and reassemble any furniture that requires it. For transportation, we utilize state-of-the-art trucks from the massive Acclaimed fleet, all of which come equipped with GPS. Using our global positioning systems, we can track your shipment, and our drivers always find the most efficient routes.
Here's is a taste of what Acclaimed Sun Valley Movers provides:
Top quality, luxury service with every move We always provide an incredible service, because we want your move to be a memorable one for all the right reasons. We'll create an inventory and use color-coded labels for organization, we'll use the industry's best tools and materials to protect your belongings to the fullest, and we'll work tirelessly to see your move completed as fast as possible.
Sun Valley moving consultants We have Sun Valley's most experienced moving consultants, allowing us to help you throughout your relocation. We'll assist you with picking out the services, dates, and materials that you need, as well as, answer any questions and assuage all concerns. Our consultants make it easy to plan and prepare for your move.
Sun Valley long distance movers We have assembled a team of long distance movers that understand how to make a move to any place in the world feel like a move across the street. We protect your stuff with our packing service, we assist with any necessary documentation, and we make it easy to experience a whole new world while bringing along the comforts of home.
Sun Valley office movers Our Sun Valley office mover will help you relocate your office, warehouse, retail facility, restaurant, medical clinic, and more. We specialize in efficient transitions, where your company loses as little business as possible to transition time. Network servers, custom furniture, we'll handle it all safely and securely.
Sun Valley auto movers No matter what kind of vehicle you have, classic, daily driver, recreational, we'll make sure it arrives promptly and in the same condition it left in. We offer both closed-crate and open-air auto transport, meaning you have options as to how your vehicle is shipped.
The area of Sun Valley, California was originally acquired by a state senator named Charles Maclay in 1874, and growth in the area steadily increased with the construction of the Southern Pacific Railroad throughout the San Fernando Valley, which connected the two major regions of settled California, North and South. In the year 1948, residents gave their community its official name, which still stands today as Sun Valley. Flash floods are common in the area due to Sun Valley's position at the foothills of the Verdugo Mountains. A notable foundation in present-day Sun Valley is the Theodore Payne Foundation for Wildflowers and Native Plants, which is committed to showcasing the natural beauty of all the native flora to this region of California.
Sun Valley Moving Quote
You need to get the best rate on your next move, so make sure you get multiple moving quotes, which will allow you to compare and contrast the different costs versus services offered. The goal should be to start a small bidding war for your move, which will get you the best price. Also, be sure to choose a company that offers a rate that is not too good to be true. In the moving industry, extremely low rates are often an indicator of an unlicensed or rogue moving company. To get your free, no-obligation quote from the fully licensed and insured experts at Acclaimed Sun Valley Movers, our online moving quote generator is quickly revolutionizing the way customers obtain moving quotes. We also provide over-the-phone quotes through our knowledgeable and friendly sales representatives. Moreover, we provide free on-site estimates for all of our Sun Valley Movers, which is the way to get the most accurate estimate possible. Because we send an experienced estimator to your home or business, we're able to provide you with a "not to exceed" quote that protects you from unforeseen costs and fees. Acclaimed Sun Valley Movers is ready to make your next move a stress free experience, so get a quote today and we'll get you moving.