Acclaimed Calabasas Movers are a professional and licensed moving company that specializies in local, long distance and international moves. Calabasas derives its name from the Spanish word, calabaza, which means gourd, or pumpkin. What originally began as a collection of private communities has evolved into a prosperous suburban city, featuring extravagant shopping and fine dining, and a multitude of entertainment options. The affluent and secluded city is also home to a variety of celebrities and entertainers, as well as, one of the oldest buildings in Los Angeles County, the Leonis Adobe, built in 1844.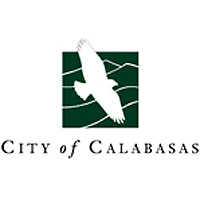 Calabasas is conveniently located minutes from Malibu, Santa Monica, and all of the excitement of Hollywood. The city is the perfect place for outdoor enthusiasts, as it's tucked into the foothills of Topanga Canyon and the Santa Monica Mountains. It's also a great place to have a business, as the local economy continues to make positive strides, powered in part by the Cheesecake Factory, which has a large base of operations there. For those that just want to relax, the city has that small-town feel, with the amenities of a big city. Calabasas is truly an incredible place to settle down for work, or pleasure. When you're moving in, or out, of Calabasas, hiring the right moving company is essential. Acclaimed Calabasas Movers, with our unmatched moving experience, and top-flight movers, is the right moving company for you.
Calabasas Movers
For more than a decade, Acclaimed Calabasas Movers has been the premier commercial and residential moving company for the city, performing relocations throughout Calabasas. Homes, condos, apartments, offices, retail facilities, warehouses, we have experience moving it all. Each of our Calabasas movers has an extensive knowledge of the city, understanding how to work around any issues that can arise during a relocation in the area. We take great pains to protect custom or historic homes as well, using masonite to protect flooring, and lifts and dollies to protect walls and furniture. When you have winding, hill-side streets, we can still get the truck to your door, as our Calabasas movers can maneuver a moving truck into the narrowest of places. Our unparalleled service, renowned Calabasas movers, and "A" rating with the Better Business Bureau, allow Acclaimed to lay claim to the title, king of Calabasas moving.
Acclaimed is a full-service, fully comprehensive, luxury moving company, meaning we help you through every step of the process, including planning and packing. Our professional packing service strengthens your boxes, allowing them to withstand greater external pressure throughout the transition, while also ensuring the safe transportation of the items stored within. All of our Calabasas movers receive extensive training in how to properly wrap, pack, and move any item; including, but not limited to; artwork, antiques, sculptures, pianos, pool tables, classic cars, office furniture, dining tables, even boats. Furthermore, our Calabasas movers maintain a fleet of top-of-the-line trucks equipped with GPS, and utilize the industry's strongest and safest packing materials. When you need storage, we have space available in our massive, climate-controlled, secure, storage facility; featuring 24 hour video surveillance and a state-of-the-art temperature control system that keeps out pests, mold, and rust. At Acclaimed Calabasas Movers and Storage, we go above and beyond to make each move an effortless and enjoyable experience. You can trust our Calabasas movers to get your move done efficiently and effectively.
Calabasas Moving Services
Acclaimed Calabasas Movers and Storage's top-flight service includes:
Complete, step-by-step guidance throughout your move with the help of Acclaimed's amiable and supportive moving consultants; all of whom are available by phone, during business hours, and by email, at all times, to provide quotes and assistance. Each Calabasas consultant is an expert in all forms of moving, as well as, eradicating stress and answering your questions.
Long distance moving. We can take you anywhere in North America, or anywhere in the world.
Office moving. We can move warehouses, retail facilities, and offices of any size.
A team of movers who are professional, clean-cut, company men, and have extensive experience in the moving industry, and most importantly, in Calabasas. Our relocation specialists always overcome obstacles, and understand the care and precision that each move requires.
An itemized inventory of each item being moved. This service features color-coded labels for your boxes, which keep your move organized from beginning to end.
A full wrap and pack of your belongings, using only the industry's strongest and safest packing materials: industrial strength packing paper, ultra-thick moving blankets, reinforced boxes, and custom-built crates. The highlight of this option is our unique packing service, which ensures the safe and secure transportation of all items packed.
Professional disassembly and reassembly of bulky furniture, including dining tables, conference tables, beds, sofas, network servers, and desks.
The proper crating and transportation of fragile and valuable belongings like artwork, antiques, sculptures, pool tables, pianos, boats, and classic cars.
Transportation provided by our growing fleet of new, top-of-the-line, bio-diesel trucks. These trucks feature GPS, which provides quick and accurate tracking reports, allowing Acclaimed to pin-point the location of your belongings during the relocation.
Storage space in our vast, secure, storage facility. The facility utilizes round-the-clock video surveillance and a state-of-art climate-control system, which protects your belongings from elements like bugs, mold, and rusting.

Calabasas Moving Quote

When you're looking to move, the first, and most important, step is obtaining a fair and precise estimate of the total cost. Click on our convenient and effective moving quote generator, located throughout our site, to get a free no obligation quote for Acclaimed Calabasas Movers and Storage. Or, you can call (888) 668-3703 to speak directly with one of our sales representatives. Additionally, Acclaimed now offers free on-site estimates, and a "not to exceed" quotes, to protect the customer from hidden fees and provide the most accurate estimate possible. We send our moving estimator to your business or home in Calabasas, making the process of obtaining a quote simple and efficient.

Acclaimed Calabasas Movers are committed to developing lasting relationships with everyone we move in Calabasas. We strive to put your needs first, and our goal is to define professionalism, reliability, and affordability in the moving industry. As we grow and evolve, we will continue to provide the most comprehensive moving services in the area. When you're relocating your home or business anywhere in Calabasas, be sure to get an estimate online, or call for a free, no obligation quote from the expert Calabasas movers at Acclaimed Moving and Storage. We'll get you moving.