Acclaimed Burbank Movers are a professional and licensed moving team that specializes in local, long distance and international moves. Since the turn of the 20th century, Burbank has been a hub for a variety of industries, witnessing the production of thousands of aircraft, and of late, thousands of feature films and television shows. Amidst all of the industry, gorgeous, sprawling neighborhoods have sprung up, creating the foundation of an affluent community. Today, to the delight of residents and visitors alike, Burbank boasts a number of fantastic schools, ample shopping, and incredible eateries.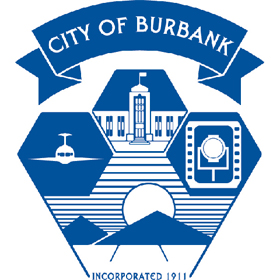 Located only minutes from the excitement of Hollywood, Los Angeles, and the Pacific Ocean; Burbank has a little something to offer everyone. Griffith park observatory, the Hollywood Hills, and the Los Angeles Zoo are available to families and outdoor activity lovers. Hollywood Boulevard, Sunset Boulevard, and downtown Los Angeles provide abundant nightlife. And the numerous offices, retail facilities, and warehouses employ 100,000 people every day, meaning opportunities are available. Regardless of what brings you to Burbank, it's a wonderful place to settle down. When you're moving into, or out of, the area, choosing the right Burbank moving company is of the utmost importance. Acclaimed Burbank Movers, with our unparalleled service, and incredibly skilled Burbank movers, is the right moving company for you.
Burbank Movers
Acclaimed Burbank Movers has performed commercial and residential relocations throughout Burbank for a number of years. Warehouses, retail facilities, offices, homes, apartments, condos, custom or historic architecture, we have experience moving it all. Each of our Burbank movers is an expert on the city, and overcoming any obstacles that it can present to a move. We have mastered the art of maneuvering a moving truck through Burbank's tight, and often packed, streets. If you have network servers, or high-end furniture, we understand the care and precision required to protect those items throughout the transition. Our Burbank movers also have tools to make the relocation of large or fragile items an easy process. Our exemplary skills and services, expert Burbank movers, and "A" rating with the Better Business Bureau, allow Acclaimed to lay claim to the title, the best Burbank moving company.
As a full-service, fully comprehensive, luxury moving company, Acclaimed guides you through every step of the relocation process, from planning to delivery. We offer a packing service that ensures the safe transportation of your belongings, while fortifying boxes to allow them to support greater external pressure during the course of the transition. Our Burbank movers are given in depth training on how to properly wrap, pack, and move any item; including, but not limited to; artwork, sculptures, automobiles, antiques, office furniture, network servers, pool tables, pianos, and even boats. Moreover, our Burbank movers operate a fleet of new, bio-diesel trucks equipped with GPS, and use only industry-protection-standards setting packing materials. When you need storage, we have space available in our state-of-art, secure, storage facility; featuring 24 hour video surveillance and a climate-control system that keeps out bugs, mold, rust. Acclaimed Movers and Storage is the premier, luxury moving company in Burbank, going above and beyond to make each move an enjoyable experience. Our Burbank moving team will work tirelessly to get your move done right.
Burbank Moving Services
Acclaimed Burbank Movers and Storage's unparalleled service includes:
Guidance through each step of your move at the hands of Acclaimed's courteous and supportive moving consultants and general staff. The whole team is available by phone, during business hours, and by email, at all times, to provide quotes and assistance. Each consultant is an expert in all forms of moving, as well as, erasing worries and answering your questions.
Clean-cut, professional, company men that all have extensive experience in the moving industry, and more importantly, in Burbank. Our relocation specialists overcome issues, and understand the care and precision that each move requires.
An itemized inventory of each item being moved. This service features color-coded labels for your boxes, which keep your move organized from beginning to end.
A full wrap and pack of your belongings, using only the industry's strongest and safest packing materials: industrial strength packing paper, ultra-thick moving blankets, reinforced boxes, and custom-built crates. The highlight of this option is the proper packing job, which ensures the safe and secure transportation of all items packed.
Professional disassembly and reassembly of bulky furniture, including dining tables, conference tables, beds, couches, chairs, and desks. Also, the correct transportation of fragile and valuable belongings like artwork, antiques, sculptures, pool tables, pianos, boats, and classic cars.
Transportation provided by our expanding fleet of new, bio-diesel powered trucks. These trucks feature a global positioning system that provides instantaneous tracking reports, allowing Acclaimed to pin-point the location of your belongings at any time.
Storage space in our humongous, secure, storage facility. The facility uses 24 hour surveillance and a state-of-art climate-control system, which protects your belongings from elements like bugs, mold, and rusting.
Burbank Moving Quote
Obtaining a fair and accurate moving quote is the initial, and often most crucial, step in any move. Click on our easy-to-use moving quote generator, located throughout the site, for a free, no-obligation quote for Acclaimed Burbank Movers and Storage; or call (888) 668-3703 to speak with one of our expert consultants. Also, Acclaimed now offers free on-site estimates, and "not to exceed" quotes, which protect the customer and provide the most accurate estimate of total costs. Our on-site estimator comes to your business or home in Burbank, making the process of getting a moving quote effortless.
Acclaimed Movers and Storage is dedicated to developing lasting relationships with everyone we move. We are actively improving and expanding with every move, striving to define professionalism, reliability, and affordability in the moving industry. As we evolve, we continue to cater to the demands of the Burbank moving market, helping families and individuals as they transition into a new phase of their lives. When you're doing any commercial or residential moves into, or out of, Burbank, hire the expert Burbank movers, Acclaimed Moving and Storage. We'll get you moving.