When the city of Pasadena needs quality residential and commercial moving services, Acclaimed Pasadena Movers is the only company capable of meeting and exceeding those needs. For the better part of a decade, Acclaimed has developed its moving services around the needs of the local market, resulting in fully comprehensive services that are designed to help you relocate to any place in the world with ease.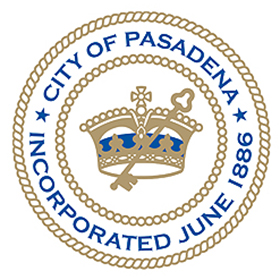 Our Pasadena movers have industry-leading training, and are equipped with state-of-the-art materials and tools, meaning your items are always in good hands. Our focus is on making every relocation an effortless and enjoyable experience for you, culminating in you becoming a lifelong customer. As a result of our hard work, and top quality services, the Better Business Bureau has given us its coveted "A" rating. No matter the size of your move, nor the distance you need to travel, Acclaimed Pasadena Movers will get you there.
Pasadena Movers
In our ongoing efforts to make each move an amazing, luxurious experience, we put all of our Pasadena movers through an innovative training program. Our training ensures that our movers can correctly wrap, pack, and move any item you have. Furthermore to make certain your items are moved properly, our movers use tools like piano tilters, lifts, and dollies for the heavier items, and they pack with reinforced boxes and ultra-thick moving blankets. With our full pack option your items are guaranteed to travel safely, all furniture is properly wrapped and secured, and we build custom crates for all flat-screen TV's, other electronics, antiques, artwork, pool tables, pianos, and fragile or valuable items. Any transportation of your belongings is done with our own top-of-the-line trucks equipped with GPS. Each truck in our fleet meets all of California's regulations, and we also clean them on a daily basis. Our experience, tools, and training mean that we can perform any move, at any time. When you need to move to or from Pasadena, you need the assistance of Acclaimed Pasadena Movers.
Expect these great services and options every time you move with Acclaimed Pasadena Movers:
Knowledgeable, courteous Pasadena moving consultants The first thing we do is assign a consultant to your relocation, so that the planning and preparations phases become a breeze. Our consultants help you with any decisions, and assuage all of your concerns. If you have questions, they have answers. If you have a moving related problem, they have a solution.
Clean-cut, professional, Pasadena movers Our Pasadena movers are all uniformed company men, who have spent years with Acclaimed, we don't hire any day laborers. Not only are they the most experience movers you'll find, but they also go through intense training, and are equipped with state-of-the-art materials and equipment. These guys sincerely care about you and your move.
Comprehensive services for all of your moving needs We specialize in local moves, but we also have excellent long distance movers, office movers, and auto movers. Our long distance movers can help you make international or cross-country moves, and our office movers streamline the process of relocating your business. With our auto movers, you have options as to how your vehicle is shipped, with our best value being the open-air transport.
Pasadena Moving Quote
The most important step in the moving process is obtaining multiple moving quotes, which will allow you to pick the perfect company for your move. To get an accurate quote, schedule an on-site estimate so a working professionally can physically assess your move. If the company you're in contact with will not perform an on-site, or charges a fee for such a service, it should be a red flag and you should begin looking into other companies. To get a free, no-obligation quote from Acclaimed Pasadena Movers, take a tour of our website and try out the convenient moving quote generator located throughout. You can also call and speak directly with one of our excellent sales representatives, who can get you a quote in minutes. Also, we offer a free on-site for all of our Pasadena customers, which includes a written, binding estimate price. Our expert estimator comes to your home or business, gauges the move, and then presents you with the most accurate estimate available. We have simple, effective methods for getting a quote, and we take care of all of the heavy lifting and logistics. Get a quote from Acclaimed Pasadena Movers today, and we'll get you moving.