Acclaimed Fillmore Movers is the premier residential and commercial relocation company in the city of Fillmore. After over a decade of moving every type and size of home and business that the city has to offer, we can safely say we have the tools and experience to perform any move.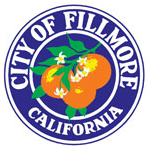 We offer a wide range of services to meet the needs of the ever-evolving Fillmore moving market, and we understand how to safely work in custom and historic properties. Our Fillmore movers are the best in the business, and we make it our goal to develop a quality relationship with each person we help. Our commitment to excellence and unmatched skills has earned us an "A" rating from the Better Business Bureau. For any Fillmore moving, you need the local moving expert, Acclaimed Fillmore Movers.
Fillmore Movers
We at Acclaimed Fillmore Movers want to become synonymous with professionalism and reliability in the moving industry, which is why each of our Fillmore movers, regardless of experience, goes through our rigorous training regime. The training produces artists, whose fresh canvas is a home waiting to be packed up and moved, and their works are masterpieces. With the Acclaimed packing option, your items are sure to arrive at the new place in the same condition they left in, and we provide customized protection for items like flat-screen TVs, artwork, and antiques. Furthermore, our Fillmore movers have a fleet of top-of-the-line trucks equipped with GPS at their disposal, and use only the industry's best materials on each relocation. Whether you need to go across town, across the world, or anywhere in between, we have the training, tools, and experience to make your move effortless and enjoyable.
At a glance, here are the unbeatable services you get when you move with Acclaimed Fillmore Movers:
The Fillmore moving team This includes the most skilled, professional Fillmore movers, who assist with the packing and heavy labor, as well as, the courteous and knowledgeable Fillmore moving consultants who help with preparations and ease concerns.
Top quality service All of our movers are dedicated to providing a luxury moving experience. We also use the industry's finest materials, and we always go the extra mile to make sure your move is done right. These materials will keep your things intact and in the condition they were in when you first leave them with us to take care of.
Environmentally Safe Transportation Our massive fleet of trucks is fueled by bio-diesel, which is easier on the atmosphere than regular diesel fuels. We also use recycled paper on our contracts. We believe that taking care of the environment has awesome returns as our environment provides what we need for life.
Freedom We have long distance moving and office moving services, which give us the ability to move you anywhere in the world, giving you the freedom to go where you want. It doesn't matter what type of move you are having, we can get your move done for you.
Fillmore Moving Quote
The moving quote is always the most influential piece of the pre-move puzzle, often being the deciding factor on whether we should choose a company or not. One way to get the best deal is to get as many estimates as possible to compare and contrast, another way is to get a free, no-obligation quote from Acclaimed's Fillmore movers. You have the option of obtaining one online, through our website; or over-the-phone through one of our amiable and informative sales representatives. Also, you can now schedule a free on-site estimate, where we send an expert to you. Our estimator evaluates the move, and then presents you with the most accurate quote possible. At Acclaimed Fillmore Movers, we're simplifying the moving process. Get a quote today, and we'll get you moving. You can call us or send us an email on our website asking any questions regarding moving and storage. Our associates will be available Monday through Friday during regular business hours. If you have already decided to move, they can get your move processed and planned so you won't have to worry about it in the future. At Acclaimed Movers, we provide the best moving service and storage service the city has to offer.