Acclaimed Ventura Movers has spent the last ten years establishing itself as the go-to residential and commercial moving company for the city of Venture. We have fully comprehensive, luxury moving services, which have been crafted around the specific moving needs of the community. With every relocation we create a personalized moving experience, which is sure to make you a lifelong customer.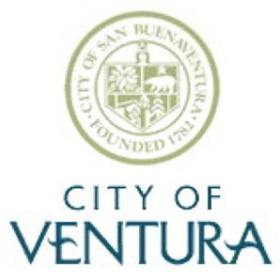 We have a team of highly-skilled Ventura movers, who have the industry's best tools and materials at their disposal. As we've grown as a company, we've become synonymous with reliability, affordability, and efficiency in the moving industry. In recognition of our success, the Better Business Bureau has awarded us an "A" rating. If you need to move to or from the Ventura area, you need to call Acclaimed Ventura Movers.
Ventura Movers
We work day in and day out to make sure that each move we perform is an incredible, luxury experience. Each of our Ventura movers is required to go through regular training, which makes certain that they can correctly pack and move literally anything. In addition to our training regime, our movers have state-of-the-art equipment like lifts, dollies, lift gates, industrial moving boxes, and custom moving crates. We protect your belongings to the fullest extent, especially with our packing service, which includes the proper disassembly and reassembly of all furniture that requires it, as well as, hand-build moving crates for all fragile and valuable items like artwork antiques, and flat-screen TVs. To ensure that your items are transported safely, we use only trucks from our massive fleet. All of our trucks run on an environmentally sound bio-diesel fuel, and we clean and maintain them on a daily basis. We're changing the game, providing top-quality moving services at affordable rates, so that your next move can be effortless and enjoyable. When it's time to make a move, it's time to get Acclaimed Ventura Movers.
Anytime you move with Acclaimed Ventura Movers you can expect:
Expert coordination and assistance Our moving consultants understand how to handle the logistics of any move, simplifying the entire process of preparing and planning for the relocation. We will make it easy for you to choose the perfect date, supplies, and services so that your move goes off without a hitch. If you have questions, our consultants will have answers. If you have moving related issues, we will have moving solutions.
Clean-cut, experienced Ventura movers The Acclaimed team of Ventura movers is comprised of professional, clean-cut, moving industry veterans; we don't hire any day laborers. All of our relocation specialists care about you and your move, and will work tirelessly until the job is done. You can also always expect service with a smile from all of our movers. Having incredible Ventura movers is what separates us from the rest of the industry.
Extensive moving services to suit your moving needs Local moves are our specialty, but we also handle office moves, long distance moves, and vehicle moves. Our office movers understand how to quickly and efficiently transition any type of business, including warehouses, retail facilities, and restaurants in addition to offices. Our long distance movers will make it easy for you to make an interstate or international transition, assisting with every phase of the move. Our vehicle movers give you options as to how your vehicle is moved, making it easy to transport a classic car, daily driver, or recreational vehicle. We pride ourselves on having solutions for your every moving need.
Ventura Moving Quote
Every moving quote you obtain as you prepare for your move needs to include all of the packing, materials, and special services charges so that you have a clear idea of what you will be paying for. If you can, have an on-site estimate performed so the moving company can truly gauge what you will need. If you cannot have an on-site performed, then be sure to clearly describe everything that is being moved, and do not surprise your moving company with additional items or needs on the big day. When you're ready for your free, no-obligation moving quote from Acclaimed Ventura Movers, you can choose to input your information into our online moving quote generator, or you can give us a call and provide that information over-the-phone to one of our sales representatives. We would also love to set you up with a free on-site estimate, which comes with a "not to exceed" quote price for the move. We'll send one of our expert estimators out to your home or business, where they will assess the move, and then present you with your accurate, reasonable estimate. With our on-site service you are shielded from unexpected costs and fees, meaning you don't have to worry about surprises on moving day. Acclaimed Ventura Movers is removing the stress from making a relocation, so get a quote today and we'll get you moving.