For years, Acclaimed Lomita Movers has refined its skills, developing comprehensive residential and commercial moving services that fit all of Lomita's relocation needs. Acclaimed is a full-service, luxury moving company, meaning we can assist you through the entire relocation process, including with packing. Lomita is a great place to start a new chapter in your life whether that is finding a place to raise a new family or just finding a new place to live as a bachelor. Lomita has all you need when it comes to shops, restaurants and activities in the city.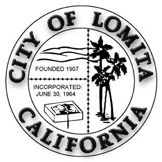 We have an in-depth knowledge of the nuances of moving in the area, derived from years of relocating every type of home or business it has. When Lomita needs quality moving services, it turns to the only company it can trust to handle the move properly, Acclaimed. When you're ready to move to, or from, the area, be sure to contact Acclaimed Lomita Movers so we can help out by moving you out.
Lomita Movers
To guarantee a luxury experience with every relocation, Acclaimed supplies all of its Lomita Movers with the industry's finest packing materials. We also put each of them through an incredibly difficult training program, which ensures that they can properly wrap, pack, and move anything. With the packing service we offer, our skills and training ensure that your items will travel safely, your boxes will be fortified, and your flat-screen TVs, artwork, antiques, pool tables, pianos, and other electronics are professionally crated for maximum protection. All transportation of your stuff is performed by the Acclaimed Lomita Movers fleet of trucks, bio-diesel machines that come equipped with GPS. We work hard to make each relocation an effortless and enjoyable experience, and as a result we've earned an "A" rating from the Better Business Bureau.
Any relocation with Acclaimed Lomita Movers includes these unequalled options:
Bio-diesel transportation All of our trucks run on this incredible, eco-friendly fuel, which has helped us drastically reduce our carbon footprint. We believe in doing our part for the environment. Also, all Acclaimed trucks are cleaned and maintained regularly, and they adhere to California's strict rules and regulations.
Comprehensive coordination and assistance We assign one of our Lomita moving consultants to your relocation and they help you with planning and preparations, including coordinating the move, and finding the right services and materials. They are also able to provide you a binding estimate that determines the price of the move. This estimate protects you from extra hidden costs as it prevents moving companies from charging over the price.
A team of Lomita moving experts Our Lomita Movers are all long time employees who have an unparalleled knowledge of the industry. They are trained in the art of properly moving any item, and will use the appropriate amount of precision and care when working in your home. They will also create a detailed inventory of items so nothing gets misplaced or left behind. This included with GPS tracking will make sure all your items are where you need them to be when you need them to be there.
Long distance moving We have incredible cross-country and international moving services for those of you whose relocation will take you a great distance.
Office moving We offer comprehensive office and business moving services that are great for warehouses, offices, retail facilities, restaurants, medical clinics and much more. We move all types of businesses. If you got the business, we got the moves.
Lomita Moving Quote
Moving quotes, the estimation of the total cost of your relocation, are the non-binding, often verbal, calculations you receive as you start looking for moving companies. The role of these quotes is to give you a rough idea of how much your move will cost, however if you don't have an on-site estimate performed, costs are subject to change based on materials costs, additional labor, and unexpected occurrences. For an accurate, binding moving quote, be sure to have an on-site performed. Acclaimed Lomita Movers offers a free on-site estimate, where we come to your home or business and physically evaluate the move. We also offer free, no-obligation quotes through our website and moving quote generator, as well as, over the phone via our knowledgeable sales representatives. It's never been easier, so get a quote today and we'll get you moving. You can call us or send us an email on our website asking any questions regarding moving and storage. Our associates will be available Monday through Friday during regular business hours. If you have already decided to move, they can get your move processed and planned so you won't have to worry about it in the future. At Acclaimed Movers, we provide the best moving service and storage service the city has to offer.