Acclaimed Movers Blog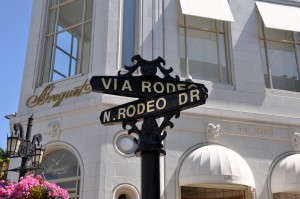 As the single most sought-after residential destination in the entire thriving metropolis of Los Angeles, it's no wonder that there is always a high demand for a great Beverly Hills moving company. Nestled in the heart of the action and boasting a reputation for being one of the most luxurious neighborhoods in Los Angeles, California, the country, and even the world, there is never a shortage of things to do, places to eat, and people to see. Famous for its beautiful homes, upscale shopping, and high cost of living, it's no wonder why finding an affordable Beverly Hills moving company might be a bit of a challenge. But if you're up to the task, there are a few simple research steps you can follow in order to acquire the best Beverly Hills moving company for your unique moving experience.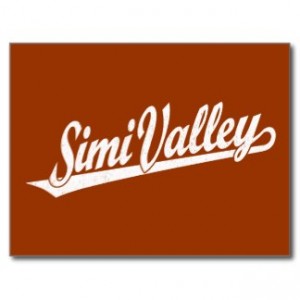 The need for the best movers in Simi Valley is at an all time high, and looking at the city, you can understand why. A beautiful city with a reputation for safety and a proximity to the beach, desert, mountains, and the thriving metropolis of Los Angeles, it's no wonder that it's the ultimate desire in a residential destination. Nestled in the San Fernando Valley and surrounded by gorgeous mountains, the only challenge with finding the best Simi Valley movers is knowing which company can handle the narrow and winding roads, common traffic jams, historic districts and homes, and custom architecture that are all so common when moving in California. This means you're looking for a locally-based company with a great reputation that can be your one-stop shop Simi Valley movers.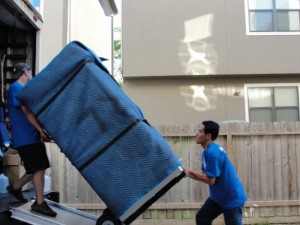 If you're moving into, out of, or around the Los Angeles area, you're most likely finding yourself in need of a professional moving company to handle your move for you. The trademark LA congestion on the roads is probably enough of a reason for anyone to make the idea of leaving the moving to the professionals a good one. Due to the fact that there are so many relocation companies in the Southern California region vying for your business, finding the best moving companies to the get the job done in Los Angeles can be a tough and tiresome process of vetting. It means doing extensive research on your part, scouring business sites as well as customer reviews in order to determine which specific company can provide the best quality work at an affordable price. When it comes to choosing the best moving companies in Los Angeles, you need look no further than Acclaimed Movers and Storage, a company that can be your one-stop shop for moving no matter how low or high your budget may be.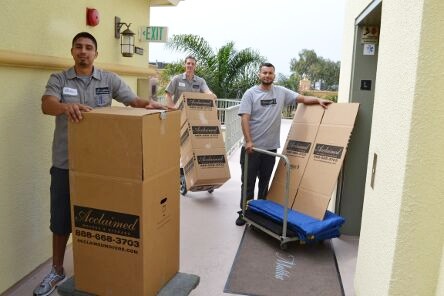 The most crucial element of finding the movers in Los Angeles with the most excellent customer service is all about doing the research. Because the need for movers in this thriving metropolis is always spiking more and more every day, the moving companies in the area aren't exactly few and far between, meaning the likelihood of coming across a rogue moving company with underhanded priorities is pretty fair. Because of this, research is one of the most important aspects when it comes to moving, especially in Los Angeles. And when you're trying to find the best movers in Los Angeles, it is even more so. Putting in the legwork to vet a company for its quality can mean the difference between a breezy, stress-free move and an utterly disastrous one.
When looking for shipping companies in Los Angeles, you should be searching for a one-stop company that can offer top quality services no matter what services you require. Domestic to international, small moving to corporate relocation, you should be looking for shipping companies in Los Angeles that provide all the necessary services that you will require for your shipping needs.