Posted by: James Simon 3 years, 1 month ago
If you are relocating your home or business, then certainly you would be having several thoughts regarding the entire process. Some people prefer a moving agency that can easily make the entire procedure smooth and you need not put efforts for packing and shipping.
On the other hand, many of us ignore the importance of hiring a professional service provider for the local relocation. It is essentially important to choose a prominent service provider for your relocation regardless of the distance. Here are some advantages of hiring movers for your local shifting.
Rigid Packaging
The primary advantage of hiring a packer and mover service provider is to the efficient packing of your valuable items that ensure proper safety of your goods. It is impossible for an individual to manage a lot of items and to ensure that each item is packed rigidly to prevent any physical damage. One must consult a reliable service provider to get the advantage of proper packing and handling of items.
Apart from this, a professional mover and packer service provider uses the standardized material that ensures adequate safety to the delicate goods made of glass. You can search the web for promising service providers. The Santa Barbara movers are known for their excellent services that are admired by numerous people, and you can get in touch with them for a quote.
Professional Team of Experts
Whether you are planning to relocate locally or shifting overseas, you will need a professional team of experts to handle your entire relocation process. A third-party agency offers you the finest team of professionals that can efficiently relocate your home or business to a new place.
Apart from this, there are certain situations when you need experienced people to manage the loading and unloading process. It is necessarily important to have a bunch of people that can load the goods on the transporting vehicle and also unload the items on the destination.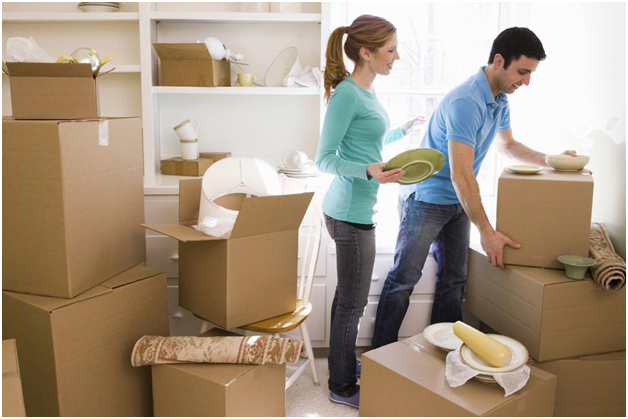 Reliability
Moving your home and business isn't a piece of cake, and one cannot easily manage the entire procedure without the need of professional help. You can easily depend on third-party movers and packers for a reliable shifting experience. Moreover, these service providers offer a complete insurance for your goods, and thus; you can stay stress-free regarding any loss or physical damage to your goods. Santa Barbara movers provide the best in class moving services that leave no stone unturned in satisfying their valuable clients.
Conclusion
Moving locally or moving abroad, you can hire a professional agency that can simplify your shifting. There are numerous service providers available, and you can search for a reliable one over the internet. 
Share on Facebook