Posted by: James Simon 6 years, 3 months ago
Los Angeles, the City of Angels, is a metropolitan jungle that plays host two at least four million people every day, with nearly fourteen million more in the greater surrounding area. It's a brilliant place to live and work, offering an abundance of everything, and catering to all walks of life. However, because the city is iconic and alluring, it has subsequently become congested with people and has blossomed beyond expectations. This has made moving in the city a difficult prospect, as you need to have knowledge of daily patterns, roadways, and the moving industry, to effectively navigate the obstacles. In spite of those obstacles, we've created this blog, which will provide helpful hints, tips, and tricks of the trade to make your next move a little bit easier. The information in this blog will be helpful whether you're using a moving company or doing it yourself, and should save you both time and money. In the first edition, we're going to provide some simple packing tips to help you protect your belongings.
Packing Tips for a Local Move in Los Angeles

Here are some tips for gathering supplies and packing properly, which will allow you to protect your belongings for the duration of the trip. Proper packing is the difference between your items arriving in one piece, or a million pieces, so it's best you pay attention. Also, if you can find a moving company that offers packing assistance, and it's affordable, do it. You'll thank me later.
Supplies for a Local Move in Los Angeles
At minimum you will need boxes, tape, packing paper, moving blankets, and shrink wrap (plus any tools for the disassembly of your furniture and a container to hold loose screws and parts). You can get these from various locations, or you can purchase them from the moving company for a nominal markup price.
You can gather the boxes and packing tape from a local grocery store, such as Ralphs, Vons, Gelson's, or Food4Less (there are at least 25 Ralphs location in L.A., probably an equal amount of Vons', and at least half that many Gelson's, etc., so you can find one). These stores will usually have a small section for household necessities and office/school supplies, which is where you will find the tape.  For the boxes, ask the store to donate any boxes that they're no longer using. Voila, free boxes.
For the packing paper (or bubble wrap), as well as, shrink wrap, tape, boxes, and moving blankets you can try a moving supply store, office supply store, or storage facility. Moving supply stores, like independent U-Haul stores, offer all of the materials you will need for a move. Office supply stores, such as a Staples or Office Depot, can also supply most of the necessary moving supplies, as can certain storage facilities.

Packing for a Local Move in Los Angeles
The first packing tip for a local move in Los Angeles is to fill all of the space in your boxes. This is not to say you should overfill your boxes, but rather, once you've loaded the box correctly (brief instructions in bullet number two) you need to carefully pack bubble wrap or newsprint paper into the spaces between the items in the box. Be generous with the packing materials, as this will pad your belongings for the journey, and should essentially lock them into place. If you've done it correctly, you should be able to gently shake your box before you seal it shut without any of the items moving or shifting.
Before you pack a box, make sure it is completely intact, with no damage to its seams or corners. If it's a solid box, then you need to start by lining the bottom with a layer of packing paper. Once the bottom padding is in place, put the heaviest items in first, and progressively load the items in the box so that the lightest items end up on top. Do Not overfill your box, and of course fill the spaces between items with packing paper, as directed in the previous bullet. Once you've filled the space, add another layer of packing paper to the top and seal the box shut (three strips of tape per seam is recommended).
The third packing tip is to remove all contents from dresser drawers, desk drawers, cubby holes, cupboards, and cabinets before moving those items. Most people assume that you can save time and be creative by sealing the drawers shut with items still inside, but this presents a hazard to your laborers and to your belongings. The drawers can launch open during the move and scattershot the items inside at the movers, or at your furniture. Avoid the mess and stress by emptying the drawers into little containers. Label the containers clearly, keep them by the large item when it's moved, and voila, no headaches.
Local Moves in Los Angeles with a Local Moving Company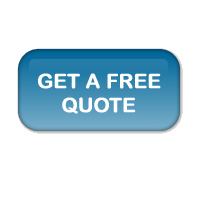 The reality is that every move is easier with the help of trained professionals, who have tools, experience, and teammates to help them get the job done. It'd be nice if the DIY approach was more effective, but you can actually save money and stress by paying a company to handle the labor and logistics. If you're interested in finding a great Los Angeles moving company, then you need to have multiple on-site estimates performed. With the on-site estimate, you get a written, "not to exceed" quote price, which protects you from hidden fees and unexpected costs. Once you've gotten a few on-site estimates, and have an idea of what's out there, you also need to consult the California Public Utilities Commission, which regulates the local moving industry. The CPUC will be able to help you determine whether a company is fully licensed, insured, and in good standing with the community, so that you can choose the perfect Los Angeles movers for your move. Local moves in the city are daunting, but with the tips in this blog, and the assistance of a great local moving company, you will have an effortless and enjoyable experience.
Social Links

Like us on Facebook
Follow us on Twitter
Join us on Linked In
Watch us on YouTube
Share on Facebook