Posted by: James Simon 7 years ago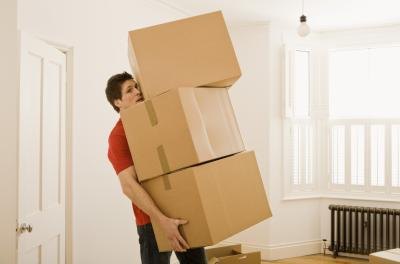 Anytime that you find yourself moving a home or business and you will not be making a return trip, you will need one-way movers. These are trained relocation professionals who specialize in moves heading in one direction only, using specialized tools and training to simplify the process. If you're wondering about the professional routines of one way movers, then you've come to the right place. This blog will help you better understand what they do so that you can use this knowledge to help you find the perfect moving company for your relocation. With this information, you will be able to make an informed decision on which company to hire for your relocation, and hopefully improve your perspective of the moving industry. Our goal is to improve the relocation business one day at a time, helping customers and companies, so that you can have an effortless and enjoyable move.
One Way Movers: Just the Facts
What do you need to know about one-way movers? Well, you will need to know what services they can provide, what distances they will go to complete the move, and how much their services will cost you as a customer. However, these are all things that can vary from company to company, so this blog will focus on providing basic facts with rough estimates about what you can expect in terms of services and costs from one way movers.



Local or long distance moving services. One-way movers will handle interstate, intrastate, or international moves. Before you make a move, be sure to confirm that the company you're working with is fully licensed and insured. Try the California Public Utilities Commission, or CPUC, as well as the Federal Motor Carrier Safety Administration, or FMCSA. These are the two government entities that regulate the relocation industry. Local moves will be based on an hourly minimum, and you will have to pay a fuel charge for most companies. Long distance moves will be based on weight or the total volume of the shipment. There are a variety of accessorial and special services charges that can accompany a local move, including a long-carry fee or the use of stairs or elevators during the relocation process. For a long distance move, you can be charged fees for special services if you so choose such as opting for a designated truck for your items, or expedited delivery.



Residential or commercial moving services. Your one-way moving company should be able to accommodate both businesses and homes. This requires a multitude of tools and skills, but the quality moving companies will have them at the ready. Obviously, the bigger the moving space, the more your relocation services will cost. If you can take care of the little things like gathering materials, discarding unwanted items, and packing by yourself, you can save some money on the additional fees charges for these services by your moving company.
Comprehensive moving assistance. From planning and logistics, to gathering materials, packing, and then taking care of labor and transportation; just say the word and your one-way movers will take care of everything. It's their job to be a one-stop shop for moving solutions. You will have to pay to purchase your packing materials from the moving company, to have the packing done for you, and of course, for the labor and transportation. However, you are actually likely to save money by paying professionals to take care of these steps rather than undertaking them yourself, because your belongings will be protected, and you will save time (and we all know time is money). Also, items like pianos, artwork, and other specialty furniture are best left in the hands of professionals who have been specially trained to handle these items and continue to refine their skills on a daily basis, as custom crating and packing will need to be done to adequately protect the items.
 



Clean-cut,  hardworking movers and reliable transportation. The movers will be experienced professionals who work every day with precision and care, while always providing service with a smile. Also, the company will have a fleet of its own trucks, meaning you won't be paying extra for a moving company to rent out trucks (which can sometimes occur if you're dealing with a less-than-reputable relocation services company). Make sure to verify that the company you choose does own and operate its own line of moving vehicles, that they are fully insured with the Federal Motor Carrier Safety Administration, and that they are outfitted with GPS systems to ensure an efficient route for the drivers and the ability for the company to track the items at any time.
One Way Movers, Acclaimed Movers has Got'Em
Now that you have been brought up to speed on the necessary information to make an informed decision, it's time to start gathering quotes for your move. If you need a point in the right direction, start with a free, no-obligation quote from Acclaimed Movers, a company that has made a name for itself in the business for over a decade. Acclaimed offers fully comprehensive, luxury moving services for all types of moves from commercial to residential, local to international, and has extremely experienced one-way movers.
Acclaimed Movers and Storage can help you relocate to any place in the world, while providing assistance with all facets of the moving process; including planning, gathering materials, packing, and of course labor and transportation. Each of their one-way movers has extensive industry experience at the time of employment, and goes through rigorous training specially designed by Acclaimed on top of their prior experience to ensure that they can properly pack, protect, and move any item. Acclaimed operates its own fleet of environmentally friendly trucks which run on bio-diesel fuel in n effort to reduce their carbon footprint. Also, you can depend on Acclaimed to utilize packing supplies, paper, and printer ink that are made from recycled materials. Doing business with Acclaimed Movers and Storage means that you're doing business with a company who cares about the environment and does its part to reduce pollution and waste.

We have a team of qualified, dedicated professionals who offer assistance throughout your move, including skilled and courteous relocation consultants who are on call to guide you through planning and preparations, as well as experienced, talented movers who will work tirelessly to deliver the most stress-free, enjoyable move possible. When you're ready to make a move, Acclaimed Movers and Storage, an "A" rated company with the Better Business Bureau, is ready to help. Give us a call or check out our website today, and we'll get you moving.
Social Links
Like us on Facebook
Follow us on Twitter
Join us on Linked In
Watch us on YouTube
Share on Facebook