Acclaimed Brentwood Movers are professional and licensed moving team that can help you with your local and long distance moves. Located amidst the foothills of the Santa Monica Mountains, the district of Brentwood is a wealthy commercial and residential community. Featuring an abundance of shopping and dining options, great schools both public and private, and in close proximity to the Pacific Ocean, Brentwood has a little something to offer everyone. The affluent area is also home to a variety of famous entertainers and sports stars.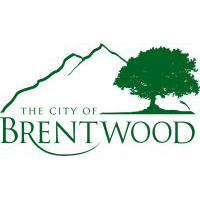 Brentwood features fantastic climates year-round, often dealing with an ocean mist in the mornings, which eventually gives way to sunny afternoons. The community borders multiple state parks, allowing residents to enjoy ample hiking and outdoor entertainment opportunities. The local economy is supported by independent businesses and major corporations, with both holding strong during tight economic conditions. Whether its work, or personal reasons, that brings you to Brentwood, it's an amazing place to move to. When you're looking to move your home or business into, or out of, Brentwood, hiring the right Brentwood mover is vitally important. Acclaimed Brentwood Movers, with our unbeatable customer service, and incredibly skilled movers, is the right Brentwood moving company for you.
Brentwood Movers
For over a decade, Acclaimed Brentwood Movers has performed commercial and residential relocations throughout Brentwood and the surrounding areas. As a full-service, fully comprehensive, luxury moving company, we handle homes, apartments, condos, offices, retail facilities, and warehouses of any size or shape. All of our Brentwood movers have a wealth of experience moving in the community, and understand how to work around any issues that can arise during a move.
Custom architecture, and antique furniture, is not an issue for our team, as we use the proper tools, lifts, dollies, and masonite, to protect both building and furniture. Congested, narrow, streets are all a non-issue, as our Brentwood movers can squeeze a truck into the tightest windows. If you have pianos, pool tables, or other furniture that requires disassembly, our Brentwood movers have the tools and knowhow to get that done in a timely fashion. At Acclaimed, our incredible service, savvy Brentwood movers, and "A" rating with the Better Business Bureau, allow us to lay claim to the title, the best Brentwood moving company.
Acclaimed Brentwood Movers help you through every facet of your move; from planning, to packing, to delivery, taking care of the little things so you don't have to. Each of our Brentwood movers receives exclusive training in how to properly pack and move any item; including, but not limited to; artwork, antiques, automobiles, boats, pool tables, pianos, office furniture, network servers, and sculptures. Our professional packing service ensures the safe transportation of your belongings, and also further fortifies your boxes, allowing them to withstand greater external pressure while in transition. Moreover, our Brentwood movers operate a fleet of new, top-of-the-line trucks equipped with GPS, and use only the industry's strongest and safest packing materials.
When you need storage, Acclaimed has space available in our state-of-the-art, climate-controlled, secure storage facility; featuring round-the-clock video surveillance and a temperature control system that protects your belongings from pests, mold, and rust. Acclaimed Brentwood Movers and Storage is committed to providing the most comprehensive and affordable moving services in the community. We have expert Brentwood movers who will work tirelessly to make your relocation effortless and enjoyable.
Brentwood Moving Services
Acclaimed Brentwood Movers and Storage's unparalleled service includes:
Step-by-step guidance through your move with the help of Acclaimed's amiable and experienced moving consultants and support staff. The team is available by phone, during business hours, and by email, at all times, to provide quotes and assistance. Each consultant is an expert in all forms of moving, as well as, easing concerns and answering questions.
Professional, clean-cut, company men that all have years of experience in the moving industry, and specifically in Brentwood. Our relocation specialists understand the care and precision that each move requires.
An itemized inventory of all effects being moved, including color-coded labels for boxes that keep your move organized from start to finish.
A full wrap and pack of your belongings, which includes the use of industry-protection-standards setting packing materials: industrial strength packing paper, ultra-thick moving blankets, reinforced boxes, and custom built crates. The highlight of this option is the proper packing job, which ensures that every item is safe and secure during your transition.
Professional disassembly and reassembly of all large furniture, including couches, dining tables, beds, and desks. Also, the proper transportation of high-end belongings like artwork, sculptures, antiques, pool tables, pianos, and classic cars.
Transportation facilitated by Acclaimed's fleet of new, bio-diesel powered trucks. These trucks feature a GPS system that provides up-to-the-minute tracking reports, allowing Acclaimed to pin-point the location of your belongings at any time.
Storage space in our enormous, state-of-the-art, secure storage facility. The facility uses 24 hour surveillance and a temperature control system that prevents pest, mold, and rust from affecting your belongings.
Brentwood Moving Quote
The most important step in the moving process is also the first one you take, obtaining an accurate moving quote. You can obtain your free, no-obligation quote for Acclaimed Brentwood Movers and Storage through our easy-to-use moving quote generator, or over the phone at this toll-free number, (888) 668-3703. Additionally, Acclaimed now offers free on-site estimates, and "Not to Exceed" quotes, which protect the customer and provide you with the most accurate estimates. Our on-site estimator comes to your home or business in Brentwood to make the process of getting an accurate moving quote easy.
Acclaimed Brentwood Movers is a rare breed, the moving company that actually cares about customers and strives to develop lasting relationships with everyone we help. Our goal is to define professionalism, reliability, and affordability in the moving industry. We continue to provide quality services that meet or exceed the needs of the Brentwood moving market, helping families and individuals alike as you transition into a new phase of your life. Whenever you're doing any commercial or residential moving in Brentwood, be sure to call the leading, luxury, Brentwood movers, Acclaimed Moving and Storage. We'll get you moving.