As an affluent area, Dana-Point requires movers with an in-depth understanding of how to move in the city. The Acclaimed Dana-Point Movers have years of experience performing residential and commercial relocations throughout Dana-Point, making us the go-to choice for all local relocations.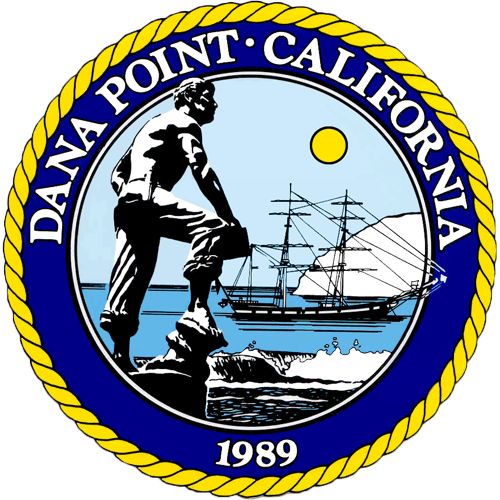 We also aggressively continue to expand and cater our services to meet the needs of the community, providing the most comprehensive and affordable moving services in the city. If you need to move across town, we can do that. If you need to move across the country, we can do that. If you need to move across the world, we can do that. We have solutions for all of Dana-Point's moving needs.
Dana-Point Movers
At Acclaimed, we require that all of our Dana-Point movers go through our innovative training program, which ensures that they have expert packing and moving skills. Our Dana-Point movers are artists when it comes to proper packing, protecting all of your items throughout the transition, fortifying boxes, and crafting custom crates for all valuable and unique items. Whether its office furniture, business equipment, or household goods, we will make sure it is safely and securely transported to your new location. Moreover, our Dana-Point movers have a huge, eco-friendly, fleet of trucks, and we use only industry leading packing materials. With our skills, equipment and experience, and "A" rating with the Better Business Bureau, Acclaimed Dana-Point movers is the perfect moving company for your next move.
A relocation with our super-skilled Dana-Point movers includes these phenomenal services:
Pre-move assistance This includes help with choosing a moving date, finding and gathering materials, disassembling large furniture, and packing up your home or business. We also have an on site estimator that will calculate the costs required to help you move. If you want an accurate price for your move, an onsite estimator will be able to help you out free of charge.
The best Dana-Point movers No day laborers here, only company men, with a commitment to providing the most incredible relocation experience possible. They're efficient, fast, and friendly. They are also well trained individuals that know every aspect of the moving process.
Eco-friendly transportation Our ever-expanding fleet of trucks run on bio-diesel fuels, and each truck has a GPS, which prevents drivers from ever losing their way. We believe that moving our customers does not have to be harmful to the environment which is why we have implemented solutions that will not have as much impact on the environment.
Post-move assistance This includes unloading your belongings into the correct rooms/areas, unpacking boxes, and arranging furniture. We make sure no damage occurs to your belongings in the pre-move so we also make sure nothing happens to them in your post-move.
Storage whenever necessary We maintain space in our expansive, vault-based, secure, storage facility for long-term and short-term storage. Just give us a call or an email and we can provide a place for your things.
Dana-Point Moving Quote
The most important thing to do as you prepare to move, is to obtain multiple quotes from multiple companies to establish how much the relocation will cost you. Choose a quote that fits your budget, but that will also be able to cover the costs incurred by the moving company. For a quote from the Dana-Point movers at Acclaimed, check out our easy-to-use moving quote generator or call and speak directly with one of our sales representatives. As a bonus, Acclaimed can now provide you with a free on-site estimate, which comes with a "not to exceed" quote. This saves you from hidden fees, and gives you a solid figure to work with in terms of price. Also, because our estimator comes to you, the entire process is simple and effective. Get a quote today, and we'll get you moving. You can give us a call or email us at our website and our associates can answer any of your questions regarding moving and storage. Acclaimed Dana-Point Movers can help you with all your moving and storage needs so contact us today and we can help you get started. You can call or email us on our website and our associates can help you out with any questions you may have about moving and storage. Acclaimed Dana-Point Movers has all moving and storage solutions available for anyone in the city looking for moving and storage services. Contact us today and we can get you started on your next move.